Well-Known Member
10 Year Member!
Joined

Dec 5, 2007
Messages

3,667
Location (City and/or State)
There was a lady that lived in upstate Washington state that fell in love with some of my early 2007 2nd generation hatchlings - [ the females that created these were 1998 hatchlings that were raised here and helped in developing the Caresheet we have today ] - so much so that she actually bought 13 of them! These are the first 8.. from April 2007... [ hatched in January / February ].
( the amount of collards seen in the group pic here was for many more - they were set in just for the pic! - in case anyone was wondering )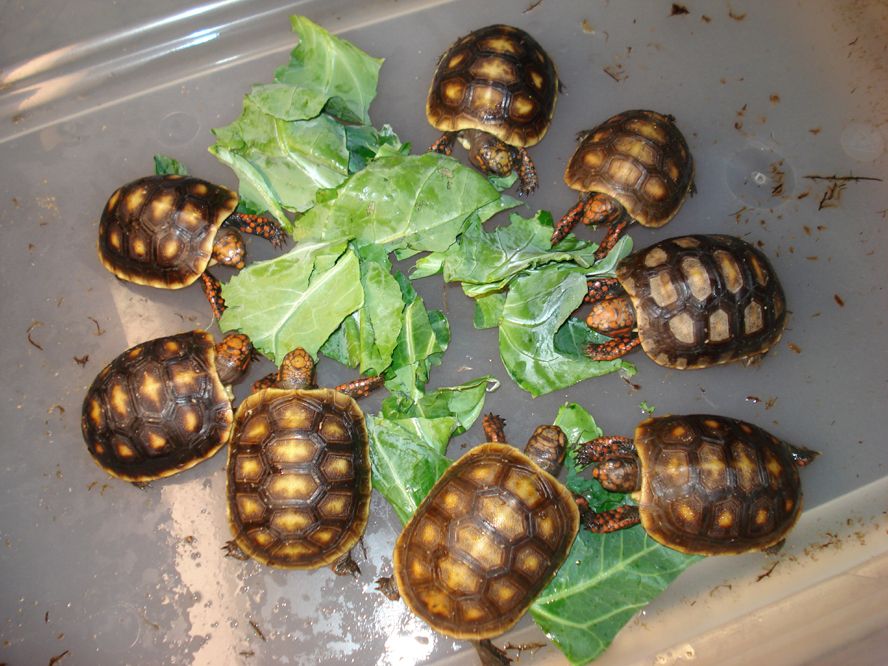 Because of her short summer in Washington state.. they were kept inside most of the time since she got them. She claimed she went by the Caresheet exclusively.. and did an incredible job at creating a really nice well-planted "realistic" outdoor habitat in the spring of 2008. These pics were sent to me in July 2008.
Notice the even / consistent growth of them at about 18 months old. This is what you can expect by following the TFO Redfoot Caresheet.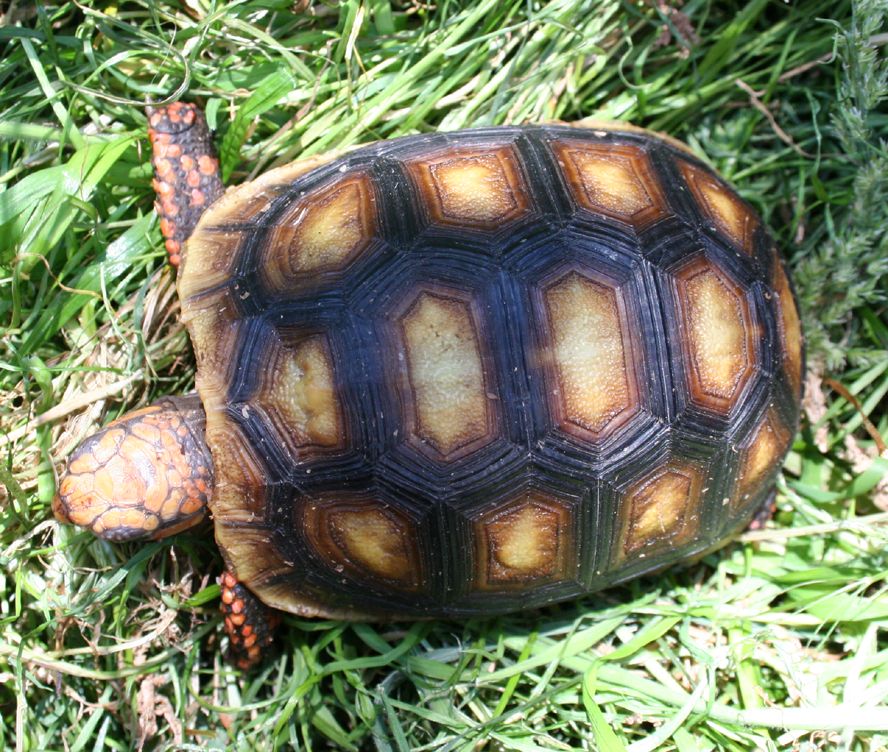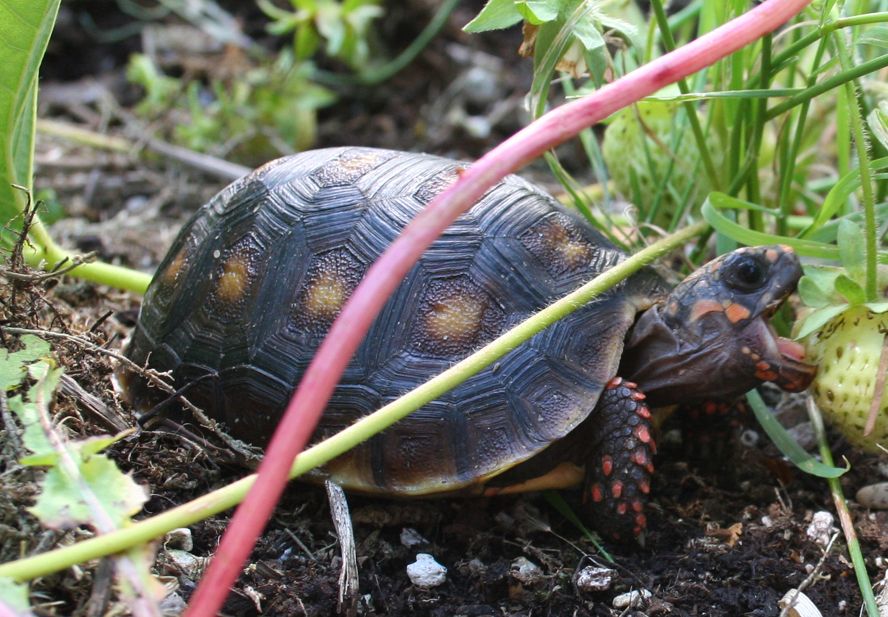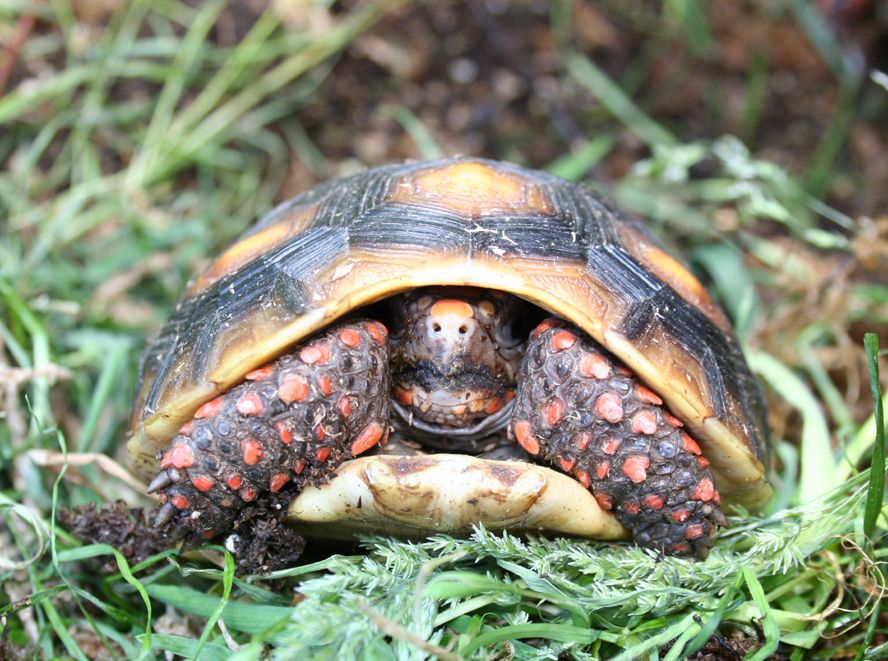 And most of them altogether.... ( a few approaching 2 years old ) -
Comments anyone?