I enjoyed looking at Scooter's photo day pics of his critter family so I thought I'd post pics of my own critter family! I'd love to see other pics of everyone's critter families so please post away
Here's the star, my Russian Tortoise Betty White!
My black lab mix, Jake
My fiance's dog (who is now mine too!), Alexus
My love, my chihuahua Bodie
My crazy cats, Skats (the tabby) & Eli (the black & white)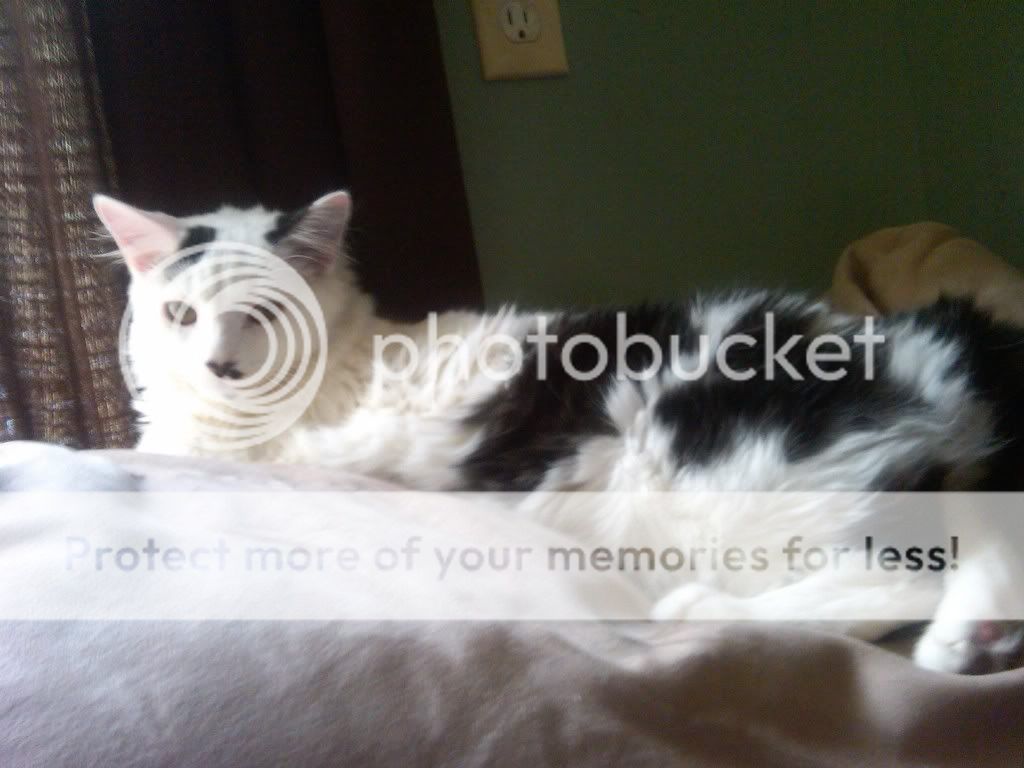 And last, but not least, my ball python Stinger
I thought I had better pics of Stinger but I can't seem to find them now.
There they are! My critter family
Let's see yours!