Well-Known Member
5 Year Member
Joined

Jan 5, 2015
Messages

819
Location (City and/or State)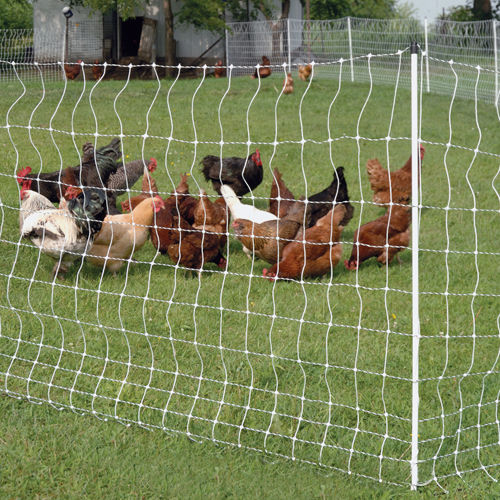 I have a fence like this temporarily set up around my cantaloupes, and a boxie ran into it, boxed himself up, and parked there, getting 2 hi-voltage shocks per second!
He hadn't been there long.
This type of fence has live wires very close to the ground. When an object like a weed comes into contact with it, it makes a snapping sound as some of the juice shorts out through the object.
Early this morning i cleared away a few weeds that had grown into it.
But later i noticed a super loud snapping as i walked by. I had walked by a few minutes before, and not noticed it.
So i walked down there to see what was causing it and there was this adult male 3-toe (judging by the shell markings) with his shell touching the wire!
Of course this could happen to a tort, too.
He was all boxed up. I put him into a container with some damp peat moss etc. and gently covered him up. He is alive and occasionally stirs if i move anything or dribble a bit of water on his back. I have him lightly covered up in peat moss. He's been like this for hours. I keep checking, in hopes that he has revived and is trying to escape.
I don't know if he's permanently fried or what.
Dang, i guess after these melons ripen i won't be using this type of fence again.
Cantaloupes are magnets to various animals out here. I guess i will need to build a concentration camp type setup with razor wire topping if i want to grow them again.