Old Timer
TFO Admin
10 Year Member!
Platinum Tortoise Club
Joined

Jan 23, 2008
Messages

91,831
Location (City and/or State)
In '08 only one Manouria emys phayrei egg hatched. This was little Emmie at about 6 months of age, at Maggie's house: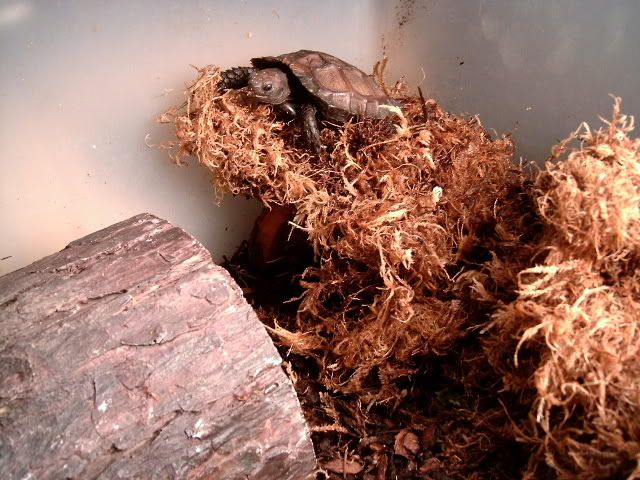 And here she is 3 years later. I put my glasses next to her for size comparison. She's about 6" long: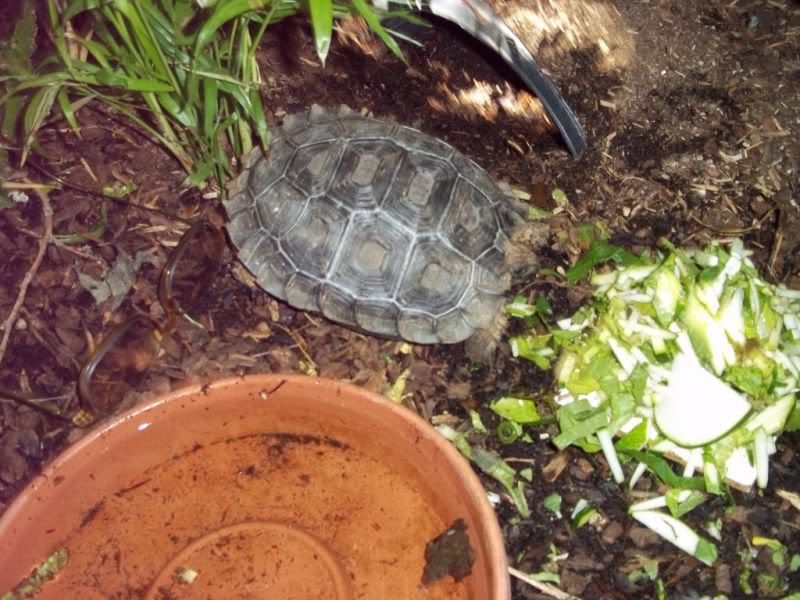 She seems sorta' flat compared to the bigger tortoises. I hope she starts to dome soon. I'd hate to have a Pancake mountain tortoise.