Joined

Aug 25, 2019
Messages

140
Location (City and/or State)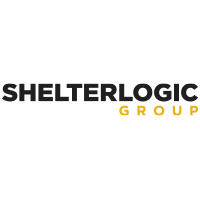 The stylish Spacemaker Deck Box is a versatile chest for indoor storage and a perfect outdoor storage bench for decks, patios and more.
arrow-sheds.shelterlogic.ca
Is it possible to make this work as an outdoor, heated, humid insulated home?
I'm looking to make a permanent outdoor home now for my young female leopard tort. It will be able to go out whenever it wants to eat grass in a fenced, roofed area.
I wanna make an insulated, heated, humid home using a deck box.
I've seen all those resin/hdpe deck boxes, but I wish I could make a steel box work instead since it would be much stronger, rodent proof, last longer, wouldnt bend from heat (Though, I'd use use aluminum foil/heat reflecting material on the inside which should help) etc.
And I'll add several layers of insulation boards and whatnot on the outside, on all sides. It doesn't get very cold where I live ( around -5 degrees Celsius lowest in winter)
But with such a steel deck box, I wonder,
How I would hang things like a basking bulb and light in the box for my tort? Can you drill into the material?
How would I attach aluminum/heat reflecting material on the inside walls and roof?
And how would I make a big hole on one wall to let my tort go in and out of the box during the day? My plan is to attach a small tort sized automatic door that opens and closes in morning and evening.
These are what's holding me back from choosing a steel deck box rather than resin deck box.
Also, the steel deck box (1 layer of sheet metal) is definitely thinner than those dual-layered resin boxes, so I'd imagine the steel deck box would need more insulation.
I'd imagine a galvanized steel box has less odor, fewer harmful chemicals (and no off-gassing) vs resin boxes, too.
Last edited: