Well-Known Member
10 Year Member!
Joined

Mar 18, 2010
Messages

281
Location (City and/or State)
This is one of the cinder block shelter I built for one of my larger tortoise a while ago. It was built fairly quickly with materials I had at hand during the time. I built it with cinderblocks and PVC frame cover on top, and there was nothing fancy about it. I think my tortoise knew this too, as he would spend some nights outside of its shelter and hide against the bushes, even during the rain, which got me concerned.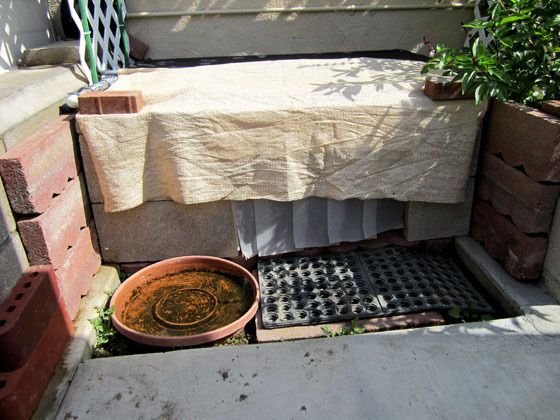 So I thought maybe I should have this shelter rebuilt, where I can update the design, and making it a little more comfortable for the tortoise to sleep in. I like to build a green-house type shelter as it can give the shelter extra warmth during the winter season and sustain the humidity in the summer season. The space is exactly 4x4, and I went online to search for a cold frame green house that would fit in this space. Then I found this on the following website...
http://www.amazon.com/Cold-Frame-Greenhouse-Seed-Starter/dp/B00DT6L62I/ref=sr_1_1?ie=UTF8&qid=1423502842&sr=8-1&keywords=4x4 cold frame
The size is perfect for my space, and its price is only in two figures. The only problem I faced is the height of the unit, I needed it to be higher so I could created an entrance for the tortoise to go in and out with ease. After some brainstorming, I remembered I've got two unused 4x4 garden bed walls in my storage which I could use as the base of the shelter.
This is the garden bed wall I was talking about which I used temporary when my tortoise was still small.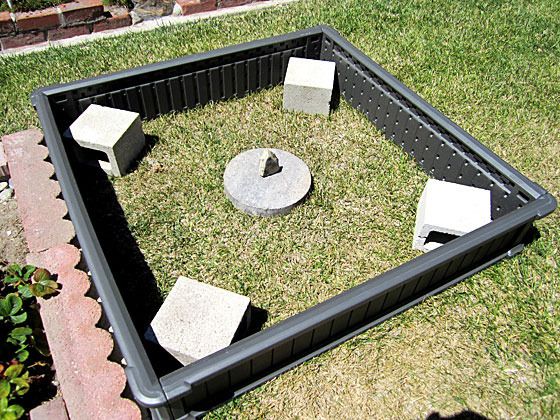 Here I stacked two of them to form a 18"H shelter base, then I cut out an opening for the entrance. I used the foam spray to fill the gap inside the plastic wall, and then I would sand down the foam when it's harden and painted over it to cover the small pores.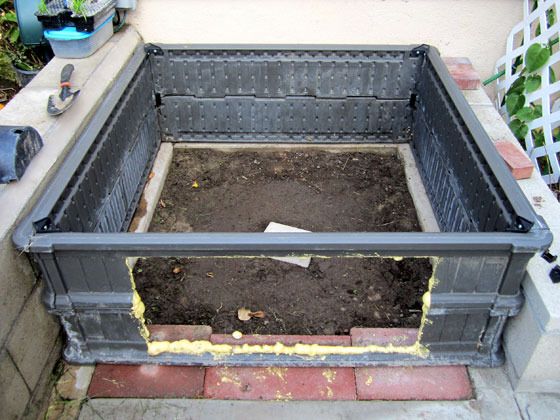 This is what the green house top looked like when assembled. The hinged covers would be added in the next step.
Now I placed the assembled green house on top of the garden beds, and I was surprised on how they fit together so perfectly, as I only did all these plannings based on what I gathered from the internet and pictures I drew up in my imagination.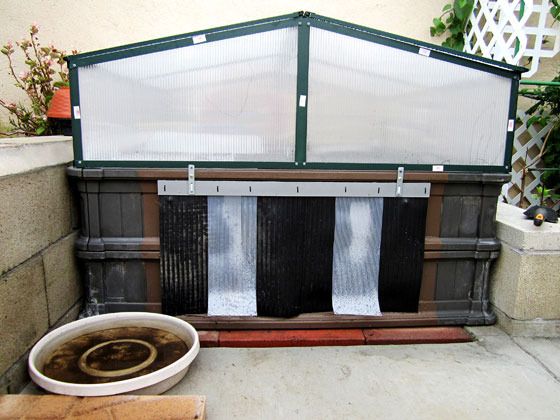 I also added some door strips to cover the entrance.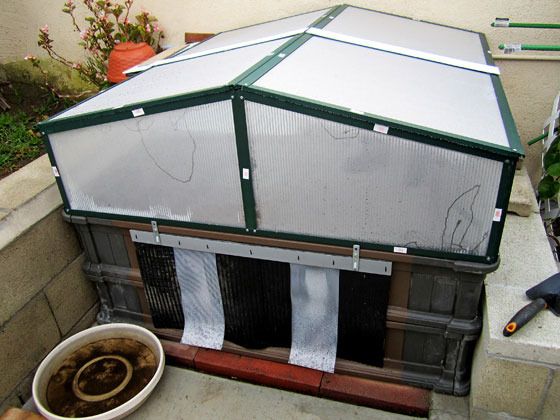 Another look of the green house shelter from the side view. The green house top can be flipped up to reveal the interior, which allows me to see if the tortoise has checked in for the night easily.
Inside the green house, I've also added the thermostat-controlled heated shelter where the tortoise would actually sleep at night.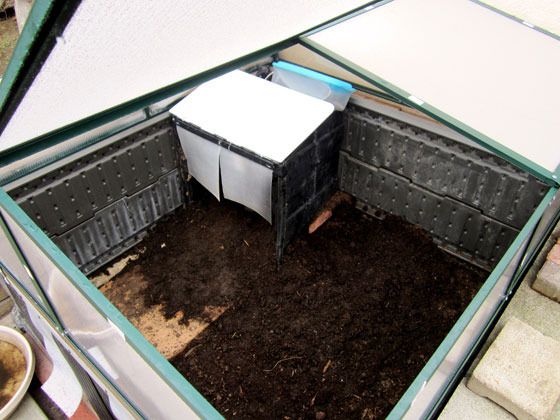 So far, I think my big tortoise likes its new house, as I don't see it stay outside against the bushes any more, which is a good sign... ^_^