Joined

Jun 22, 2008
Messages

452
Location (City and/or State)
Ok people, Its spring & some of you will be planting tasty things for your tortoises & some of you might even have the audacity to plant things just to look at!
Anyway, A while back I threatened to do a post on growing Opuntia or Prickly Pear Cactus from cuttings. This is How I do it. This will work with most cactus & succulents.
This is a cactus that grows in my neighbors yard.
As you can see they get big! This is 25+ years old & gets cut back every 2 years.
Last fall it was trimmed & I took a small pickup truck load of cuttings that I am still feeding & giving away to this day.
Here are a few pads that I left on the ground just to see how they did. As you can see,
Mature 1 to 2 year old pads, Cut & just placed on the ground grow quite well.
Yes those blooms are on cuttings laid there last fall!
When you take a cutting you need some special tools. Here is a photo of the multitude of gardening gizmo's you will need.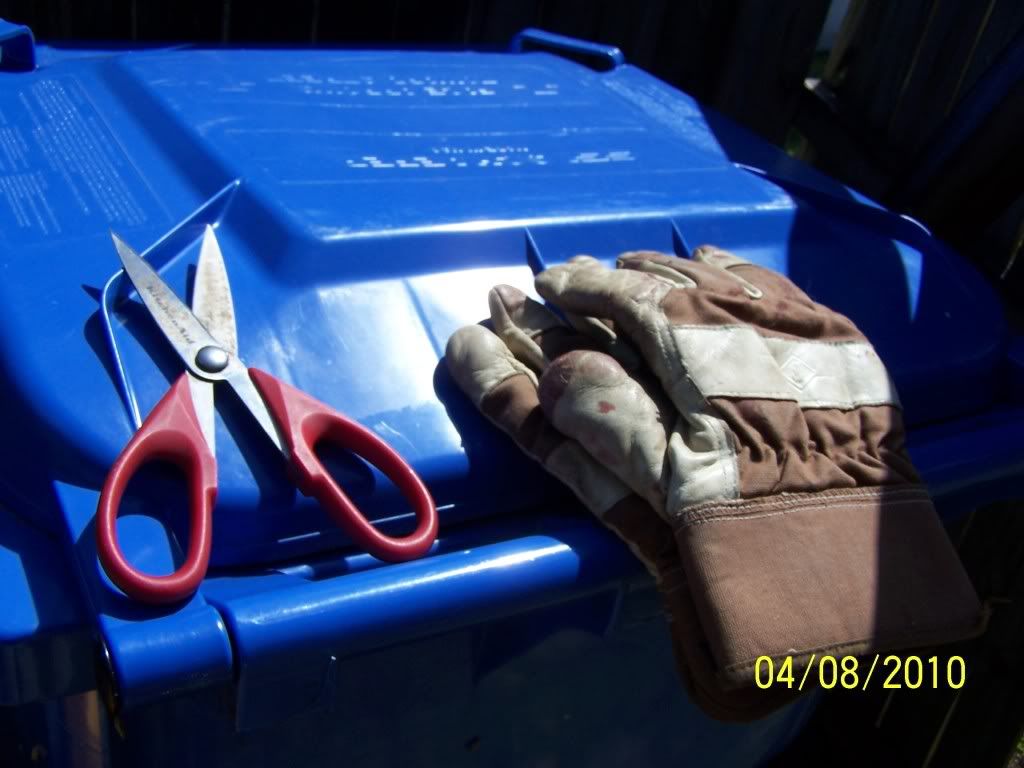 Here it gets tricky! You need to put a glove on at least 1 of your hands & then pick up the scissors. When using the 1 glove method make absolutely sure that you hold the scissors in your OTHER hand!
Back to business here;
The first thing to do is locate the pad or pads you want to use for cuttings.
After that, Put your glove(s) on & grab the scissors.
Make the cut at the point where 1 pad grows off of another.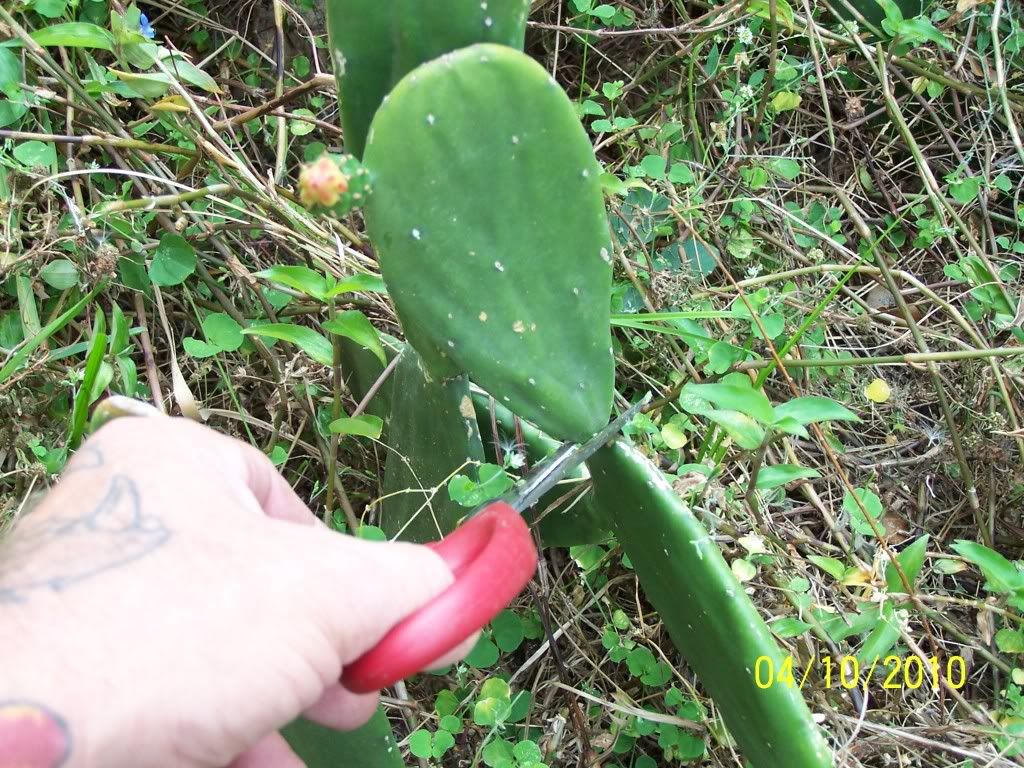 Place the cuttings off the ground for a day or until the cut forms a callous.
This helps prevent the pad from rotting when placed in the soil.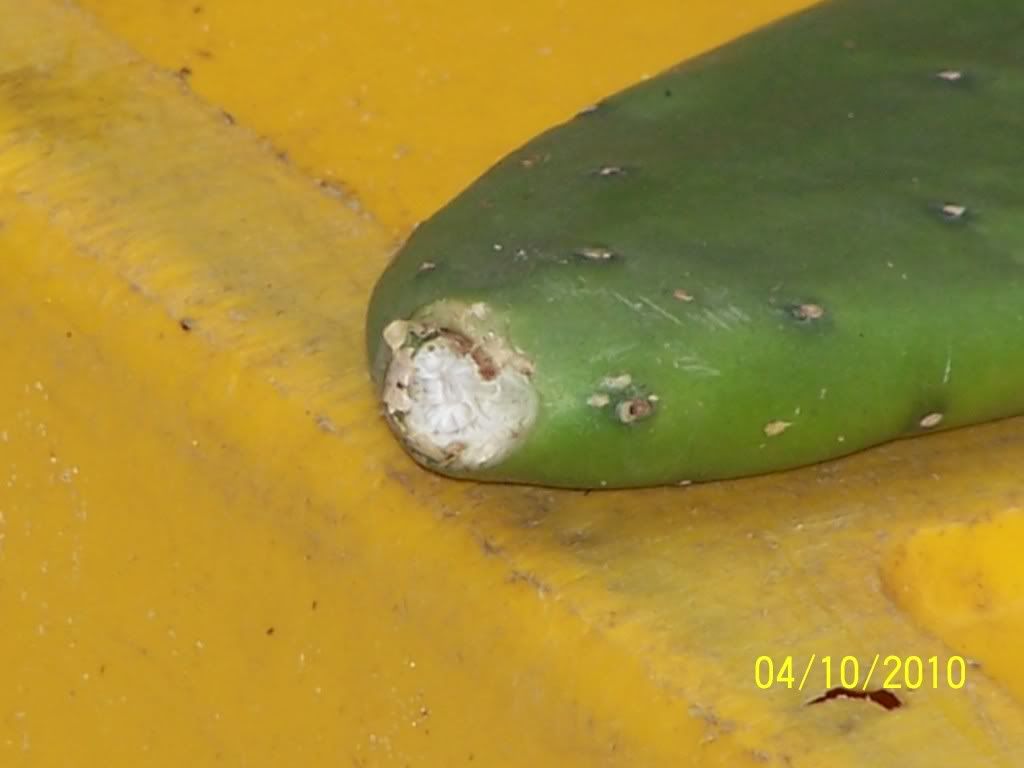 At this point there are many options. OK, Ok! So there are 2 good ones!
1) To "PLANT" your cutting in the yard. They do not need "CACTUS" soil.
Find a suitable location & make a small hole.
Place the cutting CALLOUS DOWN into the hole about 1/3 to 1/2 of the total length of the pad & gently press the dirt back around the cutting.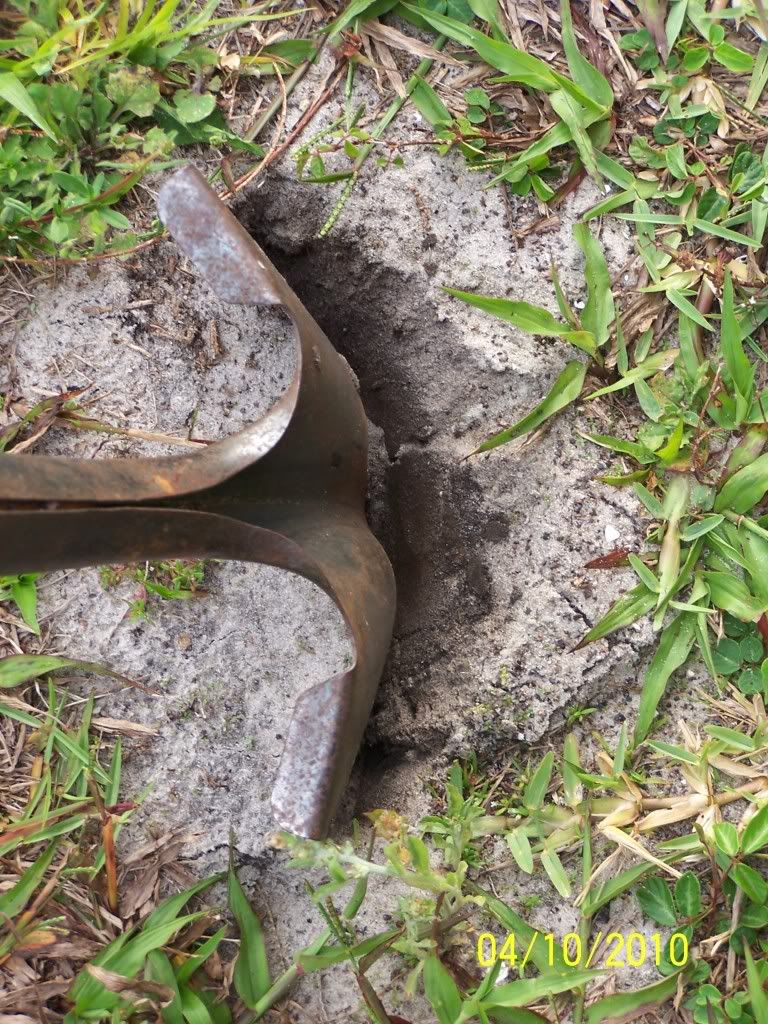 I know, There wasn't a shovel in the "Gardening Gizmo" section!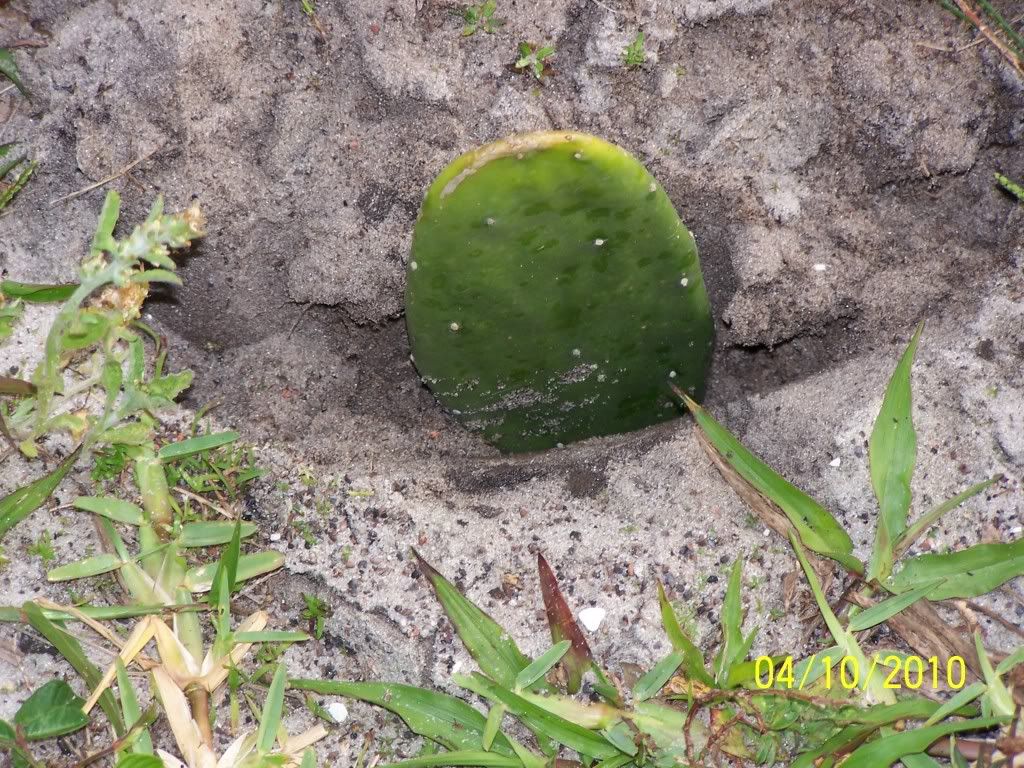 If you choose to plant in a pot, Find the largest pot / planter that you feel comfortable moving (Cuz you WILL!), Then put dirt in it & follow the steps above.
2) My favorite (apparently) Take the cutting(s) of your choice, Find a suitable location & throw them on the ground. Then walk away! The finished product looks a bit anticlimactic, But it works GREAT!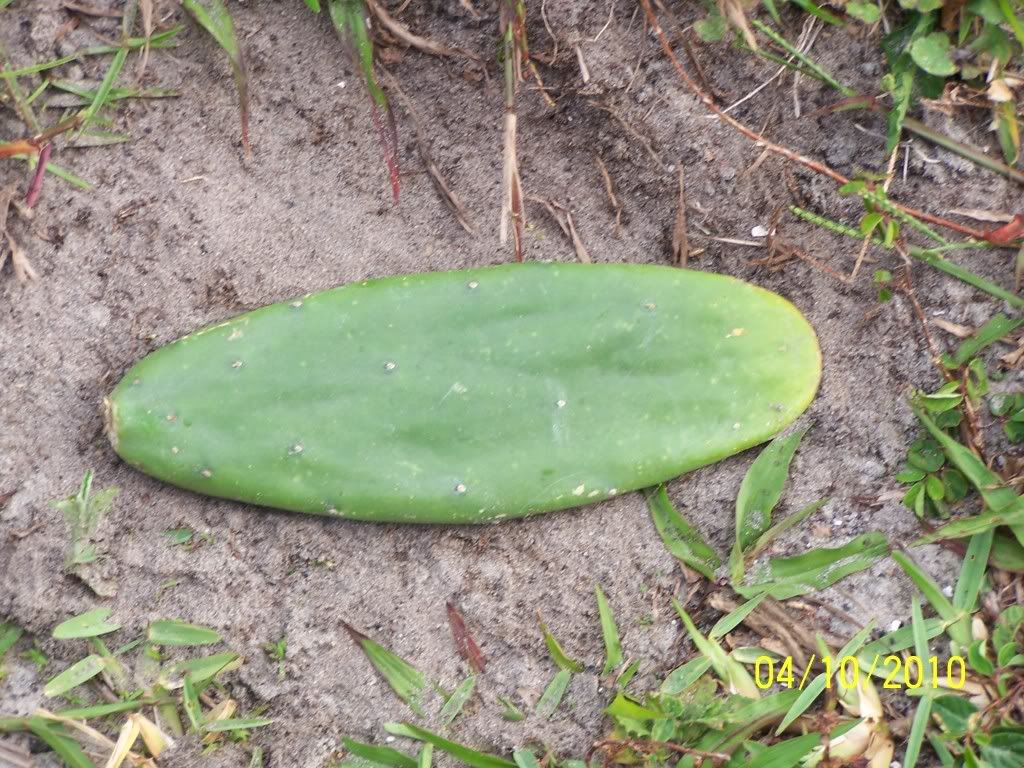 This is what happens when you leave the cuttings on the ground for a few months.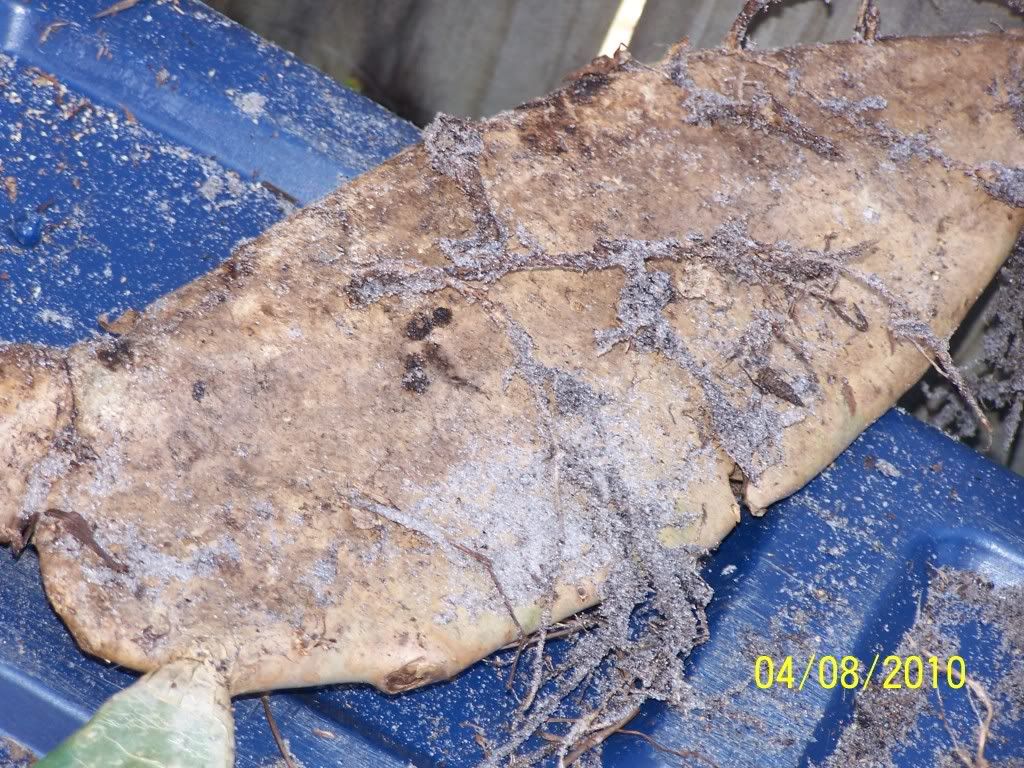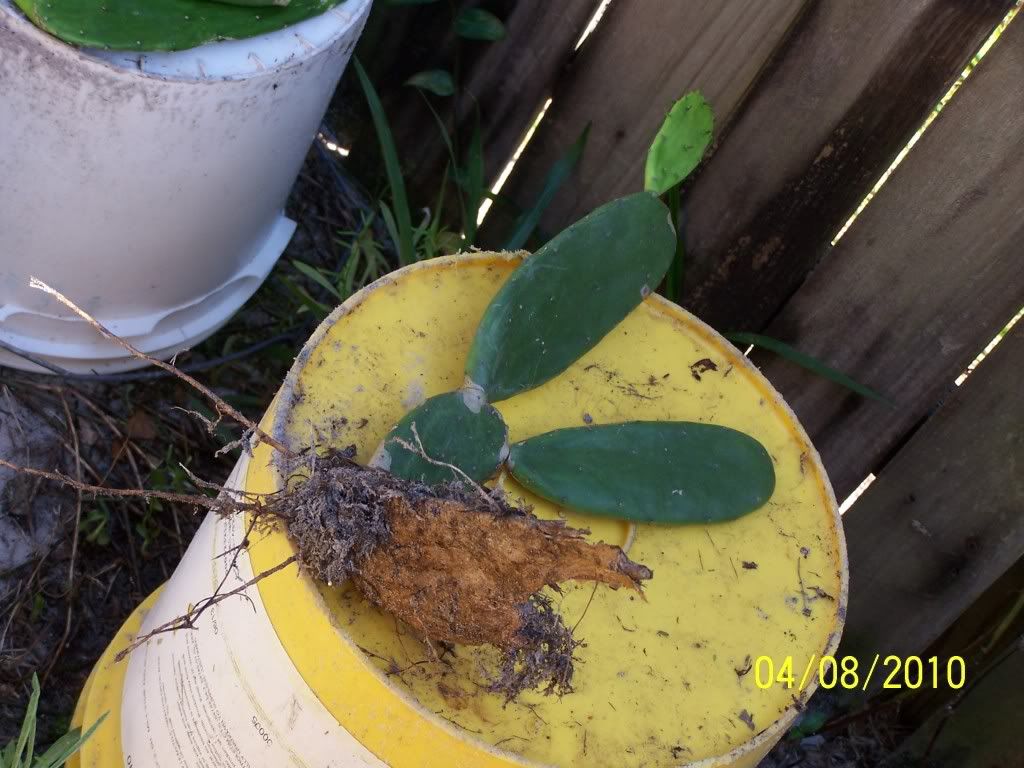 Both rooted examples have been trimmed for shipping.
Follow these simple instructions & then trim once a year or 2 years, Ignore it the rest of the time & in 20 some years you will have something like my neighbor's or bigger.
I hope this helps those of you who might have questions.
I DO NOT SELL OPUNTIA PAD's!
Seed trades are welcome, But it takes a lot of seeds!
If you need pads talk to Spikethebeast.
He usually has them.
If not 5lb.+of Chicory seed would get my attention!
Have a great summer & may your tortoises never need dentures!