My ten-year old son made this in school today, where he had to describe himself and what he likes using his name. (Who knows where "N" ran off to!)
When I read it, I actually LOLed!!! He has no clue what I thought was sooooo hilarious!!!! See for yourself!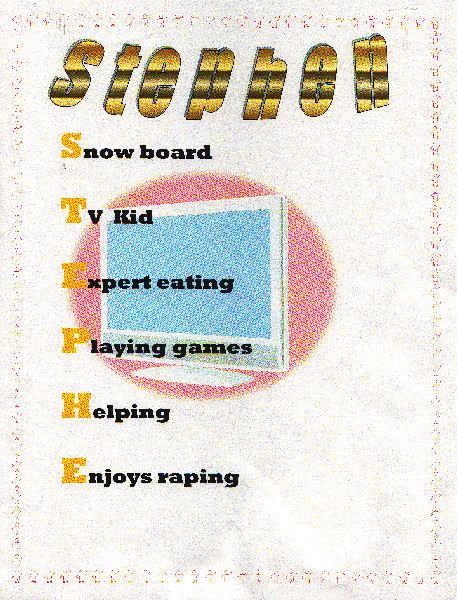 That was, obviously, supposed to say "rapping". He'll get a giggle from this when he's older!