Old Timer
TFO Admin
10 Year Member!
Platinum Tortoise Club
Joined

Jan 23, 2008
Messages

90,791
Location (City and/or State)
If you're looking for a young male sulcata, then look no more. I have a 20lb male sulcata in need of a good home. There is no adoption fee, however, I won't ship, so you'll have to live close enough to me to be able to pick the tortoise up here. If you don't live close enough for me to do a yard inspection, I'll need to see some detailed, clear pictures of the area where you plan to keep the tortoise. Show me the fence, the gates, the whole area.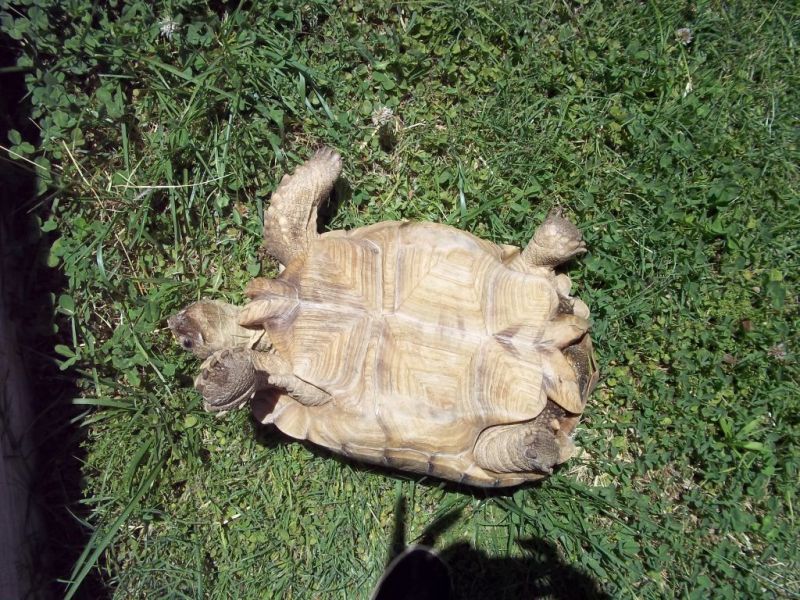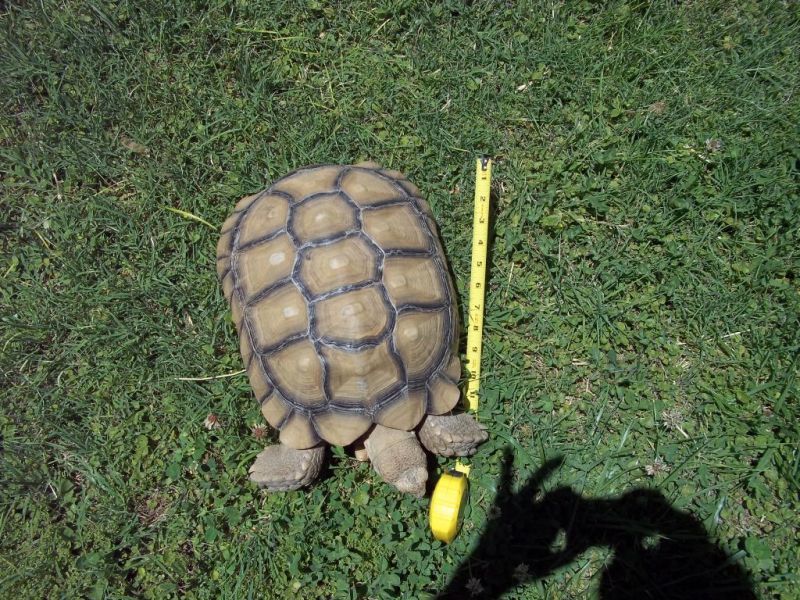 This tortoise was "found" as a young pup and the people thought they had a desert tortoise. They had him for four years, and for four winters, this tortoise was boxed up and stored in the garage. He is VERY healthy and quite heavy for his size, so I guess having to hibernate didn't do much to his health.