Joined

Sep 29, 2014
Messages

39
I've had Toby for about three years now after procuring him from a breeder in S. Carolina.
The following have been taken the day I received him. He was a juvie at the time.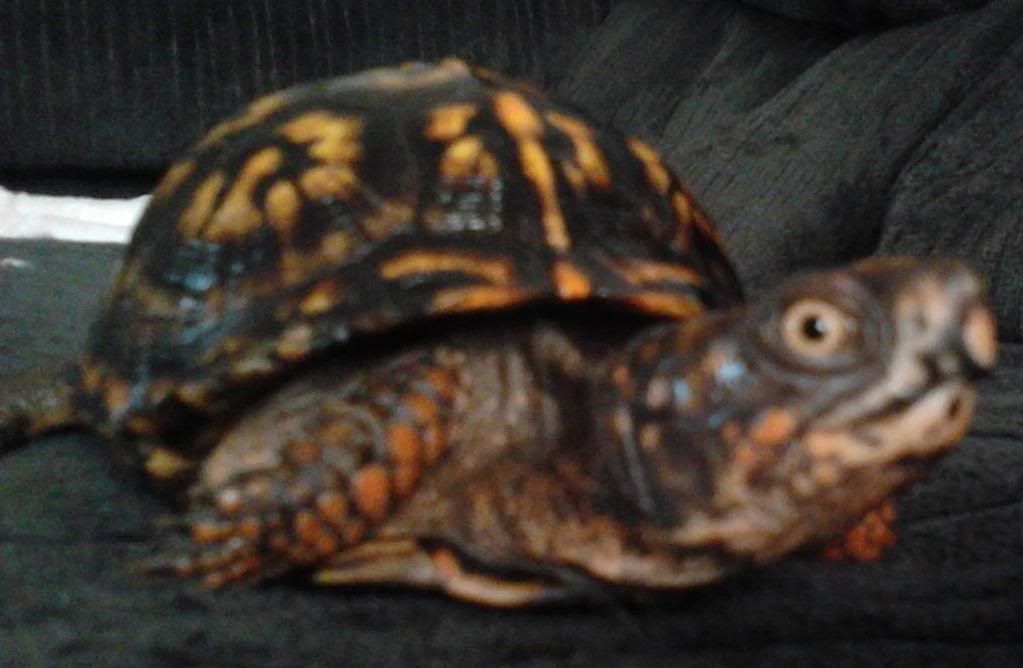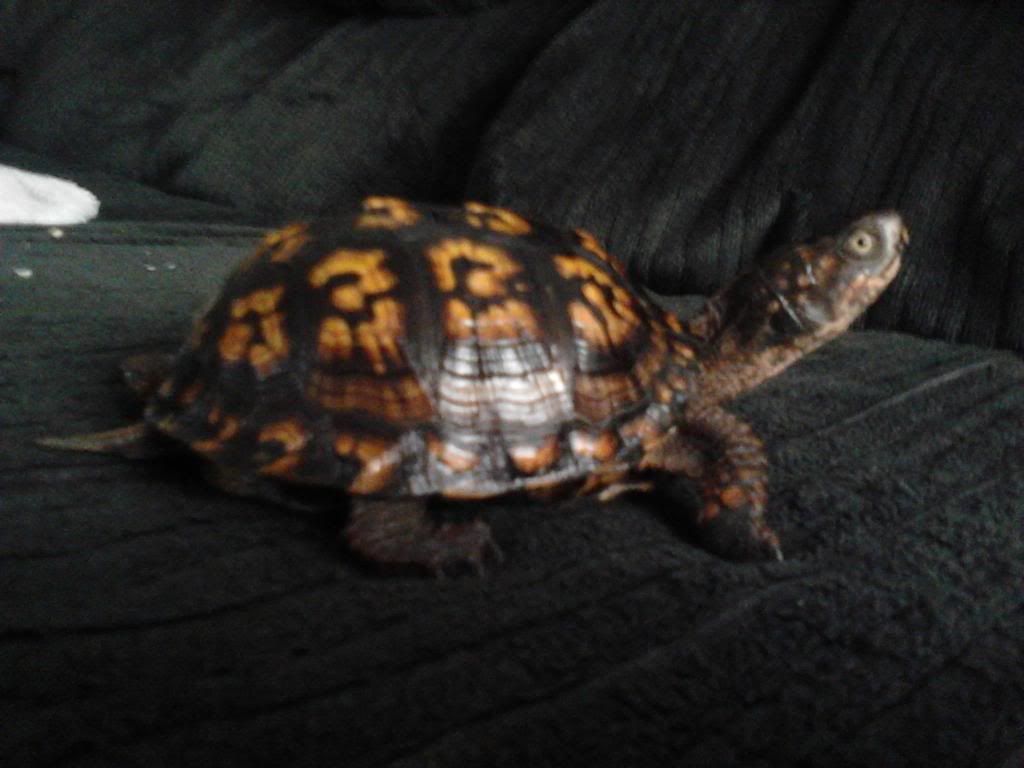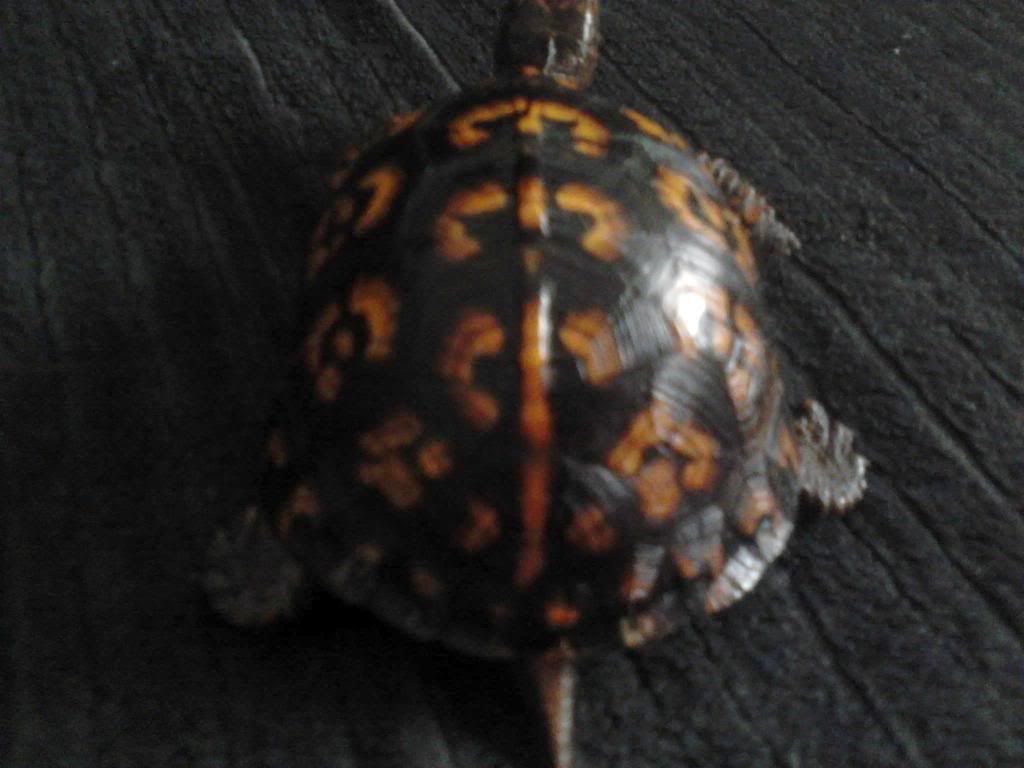 Three years later, this is how he looks:
He is one of the most friendly boxie I've ever had. 0 retraction being approached and handled. I think this may be due to brain damage from heat stress while under the care of previous owner. It was very clear when I first received him, he would only stretch his neck out and not up, and was unable to bend the head down to eat. He would also just hang out stiff all the time. Three years under my care he has made some big improvements, now he is able to use full movement of his head and walks properly, as well as the urge to explore .

Now my question is this, by comparing the two sets you can tell that his orange coloring has dulled (most so in legs). You can see in the neck where color tries to be but is blotchy and inconsistent. I've always used a UVA/UVB lamp that I change out to their regular life cycle. I also give them both a mix of several box turtle commercial food with supplemented raw meats and fruits as a treat. I've tried beta carotene supplements to see if that would help but doesn't seem to do anything. I'd try to give them outdoor time to see if natural sunlight would help but we have an unstoppable fire ant invasion around these parts and I don't want to risk them being bit. Any suggestions as to what else I can try as far as food or supplement goes?