She's HERE! I am SO excited!
Alittle background: Argentine Tegus are one of the most docile, and intelligent species of monitors. They mature between 3.5 and 4 ft including tail. Males weight between 10-15 lbs, females 7-10 (the size of a small dog or housecat) they are also said to have the temperament of a good cat---once bonded with their caregiver they will seek out affection, and attention.
I got this baby from Varnyard Herps Inc. Bobby was an AWESOME person to deal with....his animals are all bred for temperament as well as color and size.
My new little lady is promising to be a very cool pet. she doesn't have a name yet, but I am working on correcting that.
Right out of the bag, she was very docile (might have been because she wasn't as warm as she would have liked
) But I held her for about 5 minutes with no problem. She was content to sit in my hand! I would have held her for hours if I didn't think she'd rather be under her light!
She is just STUNNING. I haven't ever handled/met a tegu up close and personal before, and I think she will break me in just fine.
I did an unwrapping video (wherein I look like a total dork!) and if I can get it to upload, I will post it. I was so excited my hands were just shaking! I couldn't get a good pic of me holding her really, because I needed two hands to steady the camera.
Just so ya'll know, she's also only around 10 weeks old. She's teeny compared to what she will be in a few months.
After class tonight, I'll be picking up a log hide or two to add to her enclosure.
Here are the pics!
(the ONE shot I have that isn't blurry-tastic before I set her in the enclosure)
Enclosure (its the giant exo terra 36 in Long by 18in Wide, by 24 in high: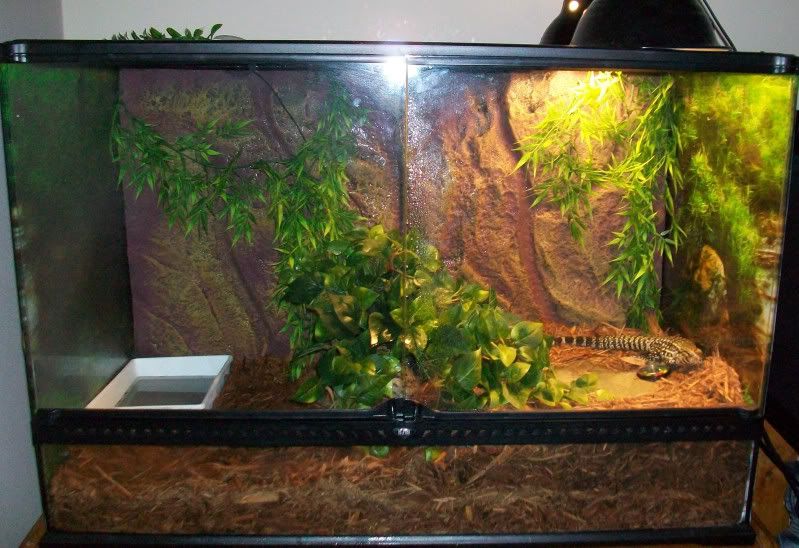 Just after I set her down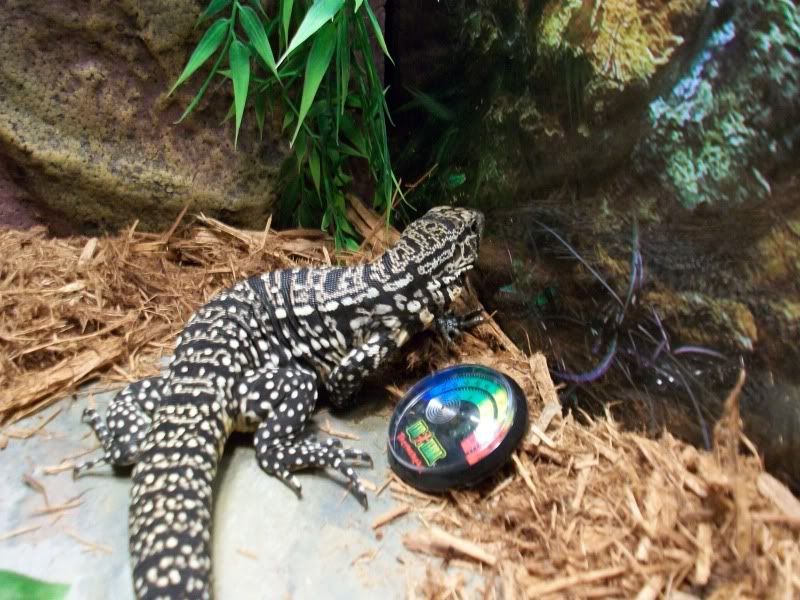 GORGEOUS shot!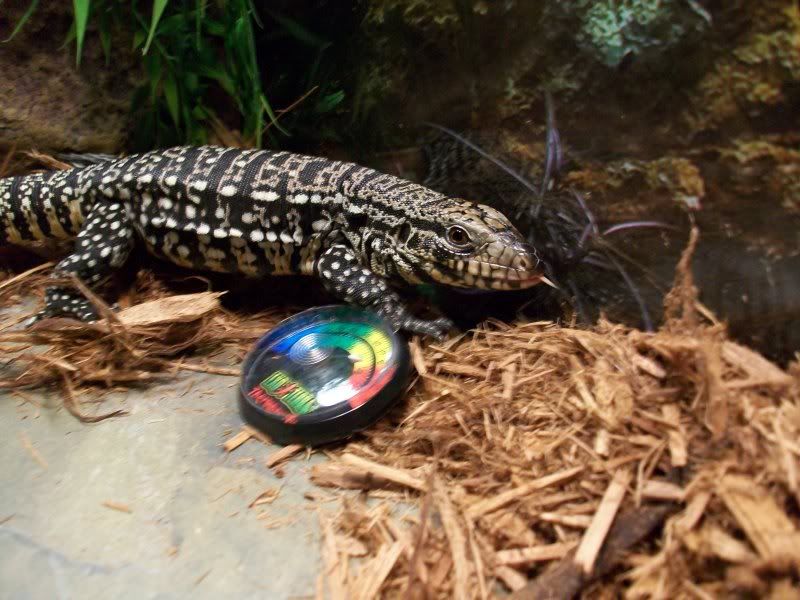 Close-up, look at that pretty face!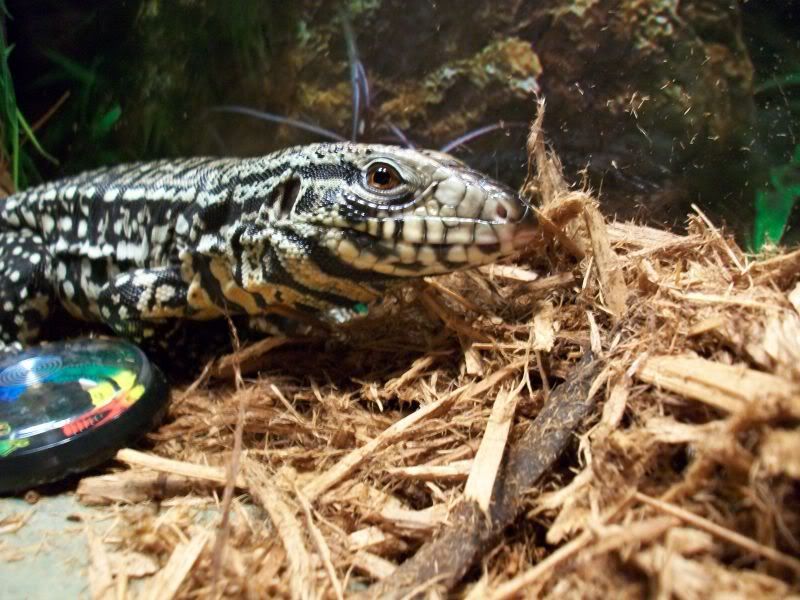 My tired lady--all worn out.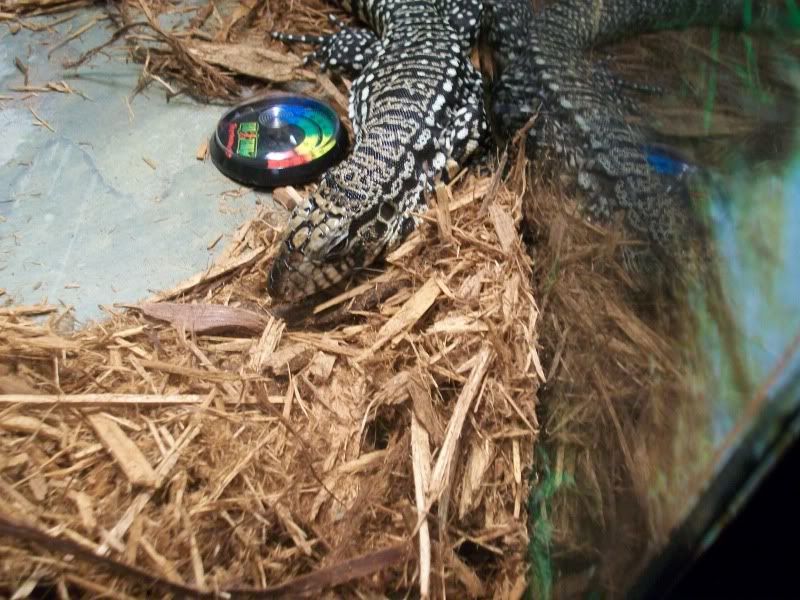 What is this thing called, camera? Can I taste it?
Look, I is not a tegu, I is a crested gecko!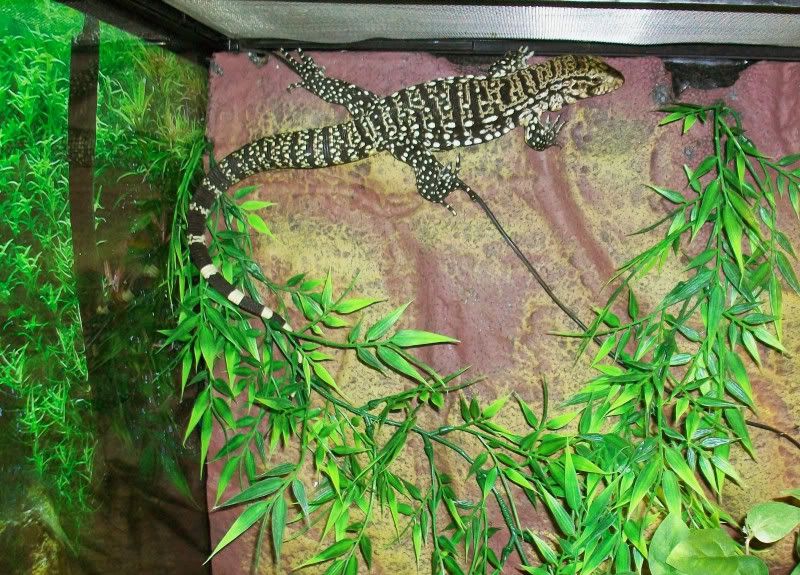 SUCH a pretty girl!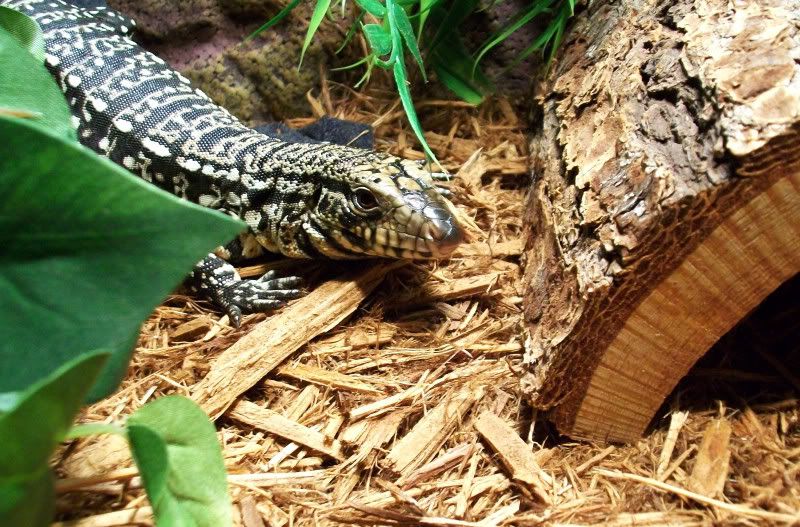 She's SO beautiful! She's got a black nose too!