Well-Known Member
10 Year Member!
Joined

Dec 18, 2008
Messages

5,383
Location (City and/or State)
I found an ad on Craigslist for this Big Momma.
The guy wanted $125 for her and her tank. I have no need for a tank full of sand, so I managed to talk him into $50 for just the tortoise.
After a few snafus due to weather issues, I finally met up with him New Years Eve to pick the big gal up.
(Crappy cell phone pics, but you will get the idea, lol.)
Her beak and nails were pretty overgrown.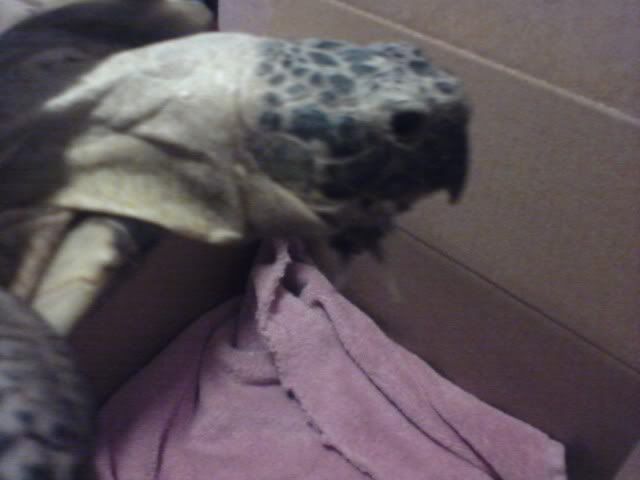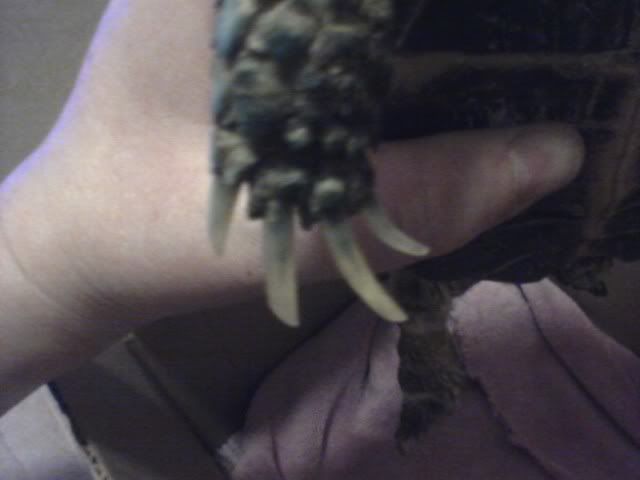 I don't have a pic of her back feet, but her nails were overgrown to the point that her back feet are a bit curled. Along with the over grown nails, a combination of MBD (she is sunken over the hips and has some scutes that are fused together as well) and the sand she was kept on (poor traction) caused her to have some mobility issues with her back legs (she pushes and scoots instead of walking upright.)
New face after a quick beak trim -
These pictures show the stuck together scutes. What I mean by stuck together is that instead of growing symmetrically all the way around each scute, she grew more on some sides and not at all on others. Surprisingly, her over all shape is symmetric. What caused the sticking was a combination of chronic dehydration and MBD.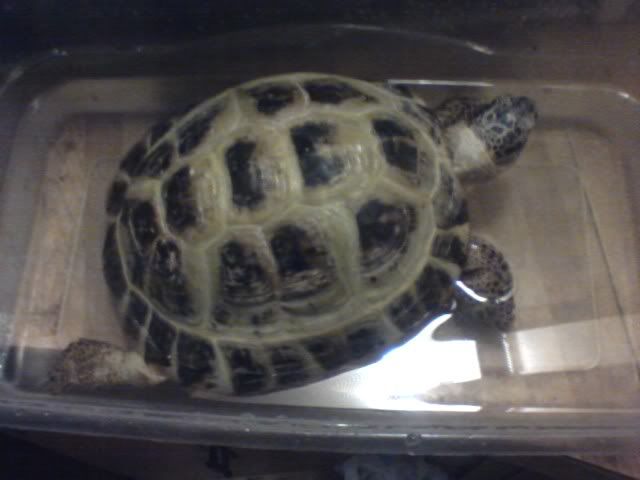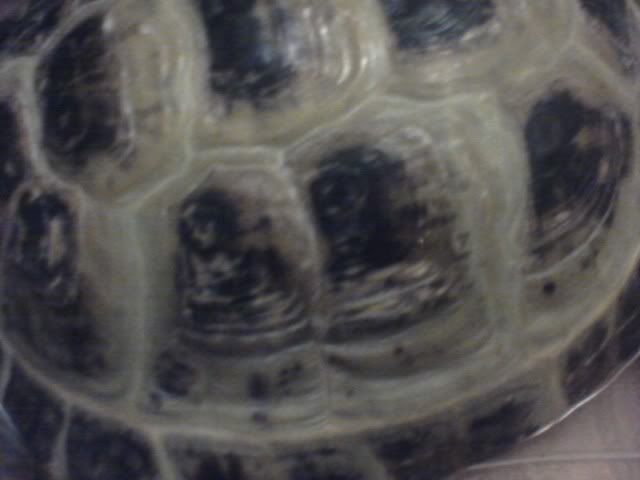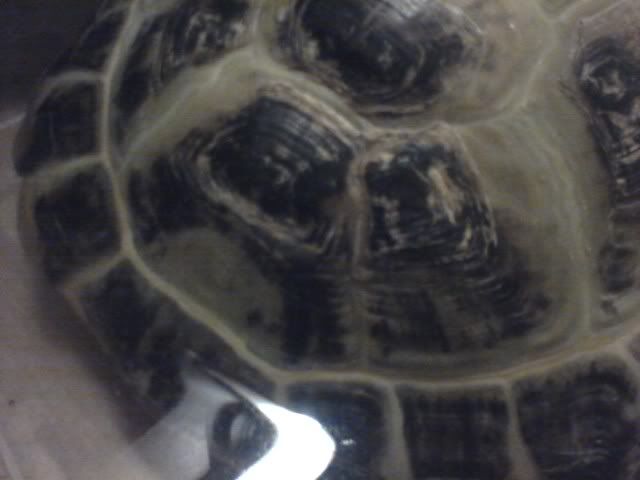 A couple of weeks ago I picked up a pair of Russians that needed a home, a good sized male and a large female. The new female, who I have dubbed Innya, is a 6 1/4" monster. She is a big gal. Unfortunately, she weighs less than 400 grams and although definitely female, her plastron is concave from being so underfed and dehydrated for so long.
Here she is next to one of my original gals.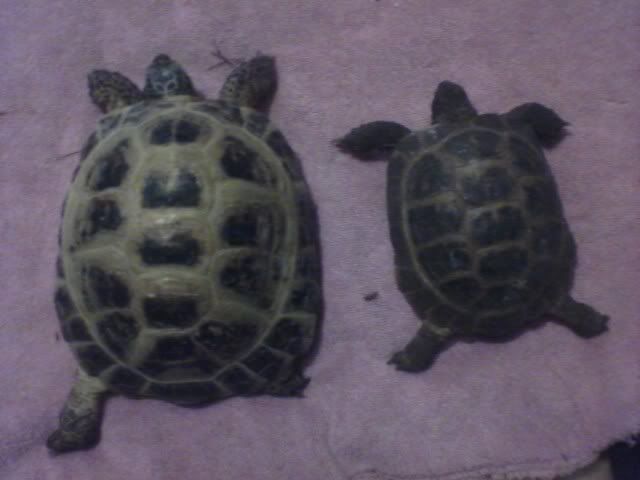 So, the name of the game over the next few months is to get her fattened up and well hydrated and ready to go play outside in the spring.
Thanks again to those that made it possible for me to get this big gal and help her.