Well-Known Member
5 Year Member
Joined

Dec 18, 2008
Messages

5,383
Location (City and/or State)
A few weeks back I came across an ad on my local CL for two Russians. They were asking $100 each for them, and in the ad, they stated that "you could just feed them lettuce and whatever other vegetables you would like" and that they "didn't need water because they got it all from the lettuce and vegetables." YIKES.
I didn't have $100 each to spend at the time, so I contented myself with reposting the ad here and sending them an email on care, and urged them to soak the tortoises and give them some water. I never heard back from them, but when they put up a new ad a week later, they had removed the parts about feeding lettuce and them not needing water. They also dropped the price to $75 each.
About a week after that, they dropped the price again, to $50 each. I updated the thread on them, and the offers of help started pouring in. I offered to send a set of jewelry to those that helped me out, that way, I was able to get the tortoises and not have it be like I got something for nothing.
So, thanks to the awesome members of this forum, I was able to pick these two up this past Sunday. They are in pretty good shape, all things considered. They did end up being male and female. The female is now the largest Russian I have.
Here are the promised pics
New gal - she is just a hair over 6" SCL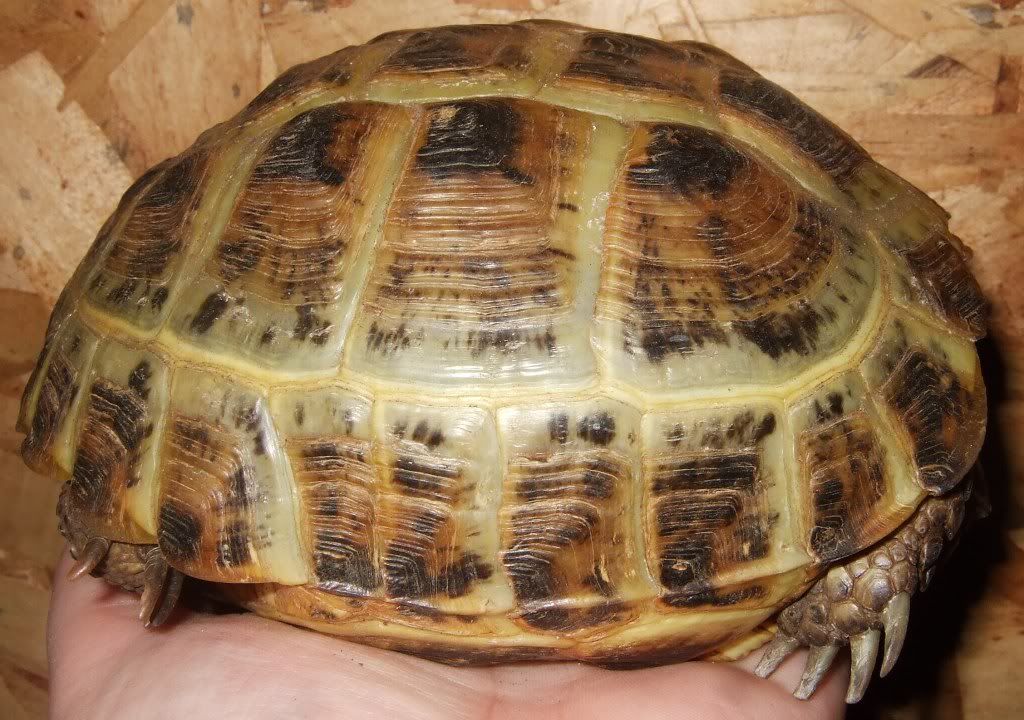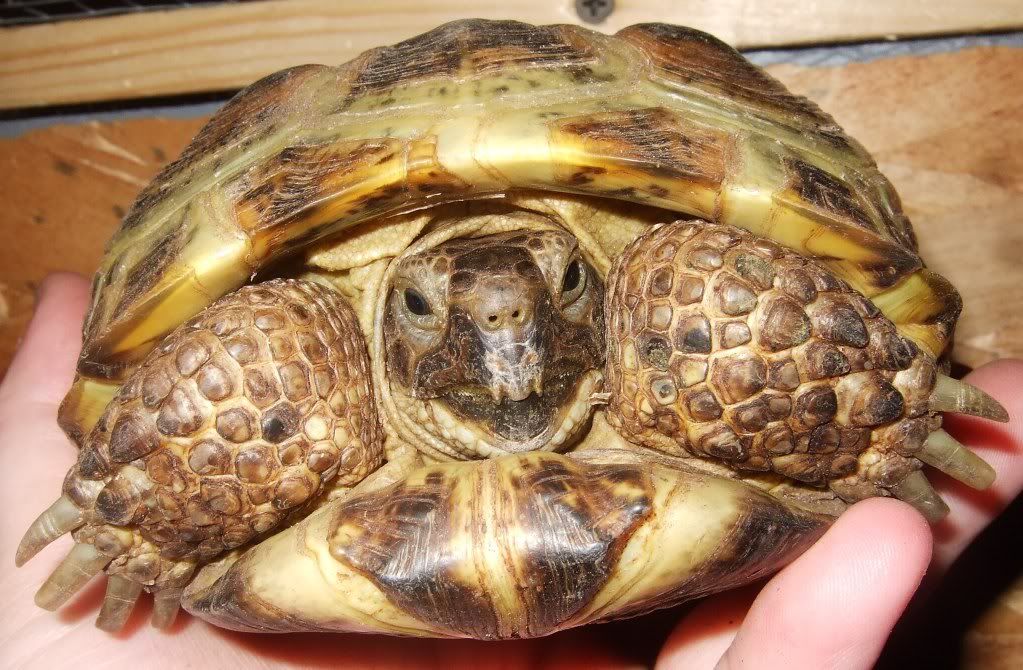 And the new guy. He is about 5" SCL.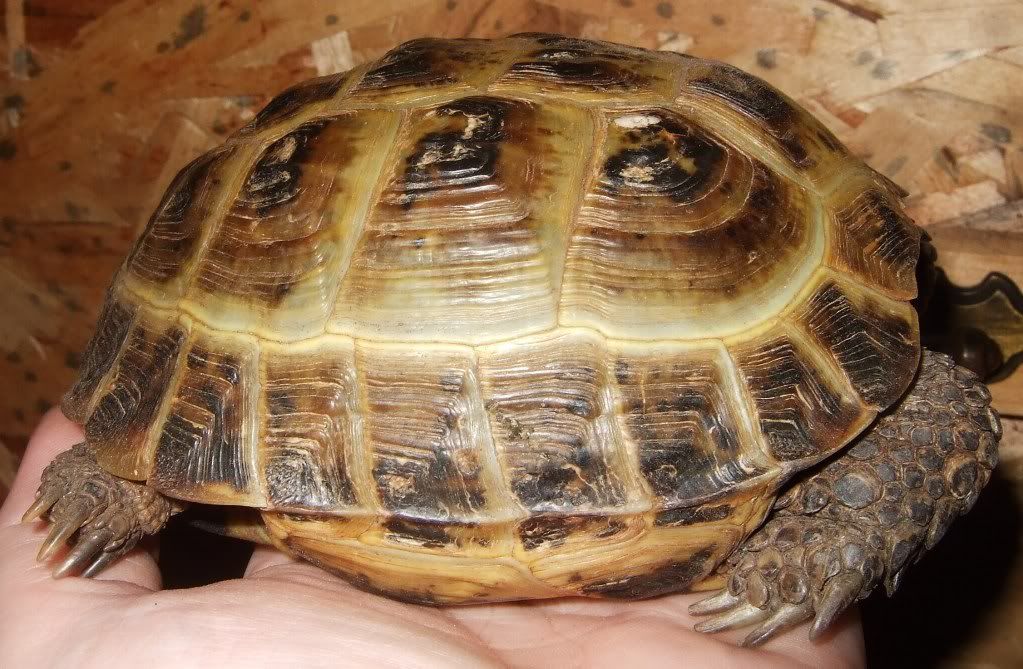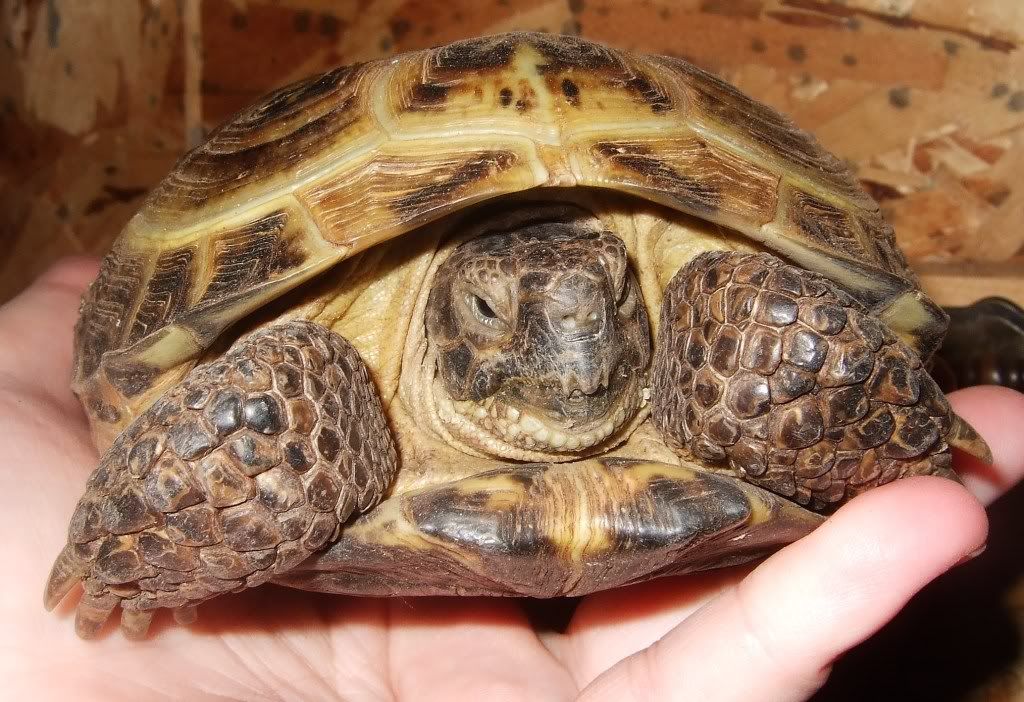 From their color I would guess they have been in captivity about three years.
Here is the big new girl next to Darya, who is the largest of my original group.
I put them in a soak as soon as I got home - the big girl LOVES them. She closes her eyes and just literally basks in the warm water.