Finally Pepper was able to go outside for a couple of hours today. She spent her whole time mowing my lawn! I'm surprised there's a dandelion left standing in the yard! LOL! So that is why most of my photos of her are of her EATING! LOL! Pepper is 7.25" and about 3 lbs now.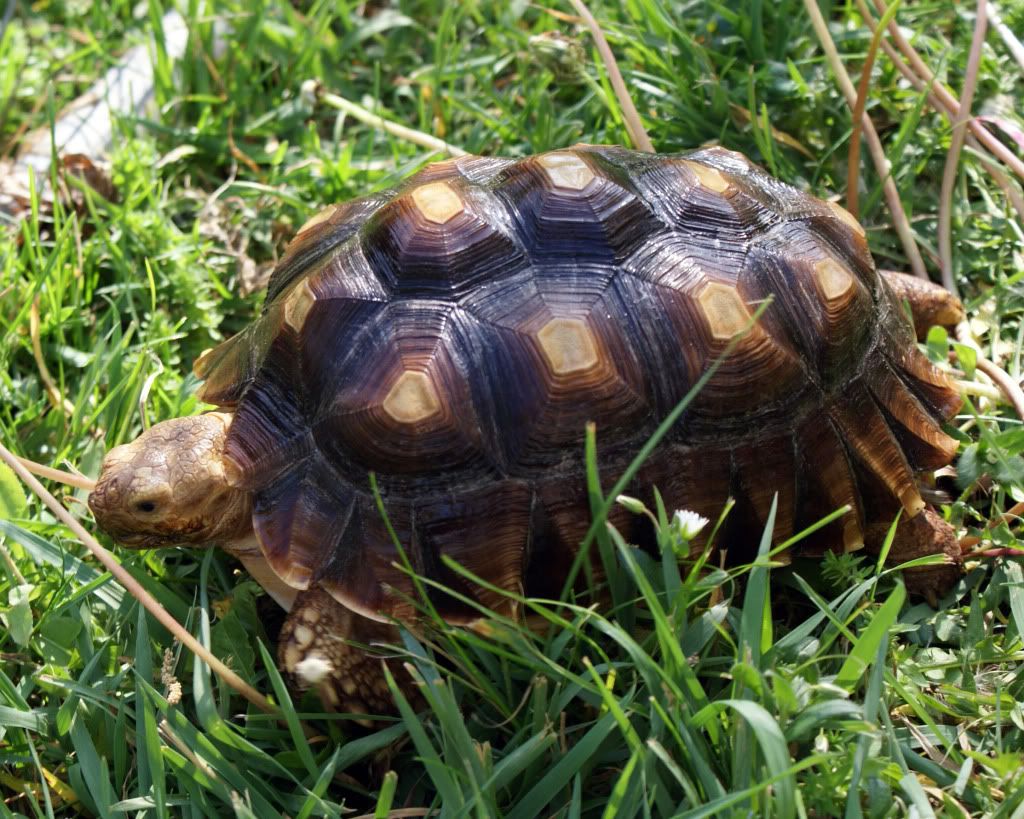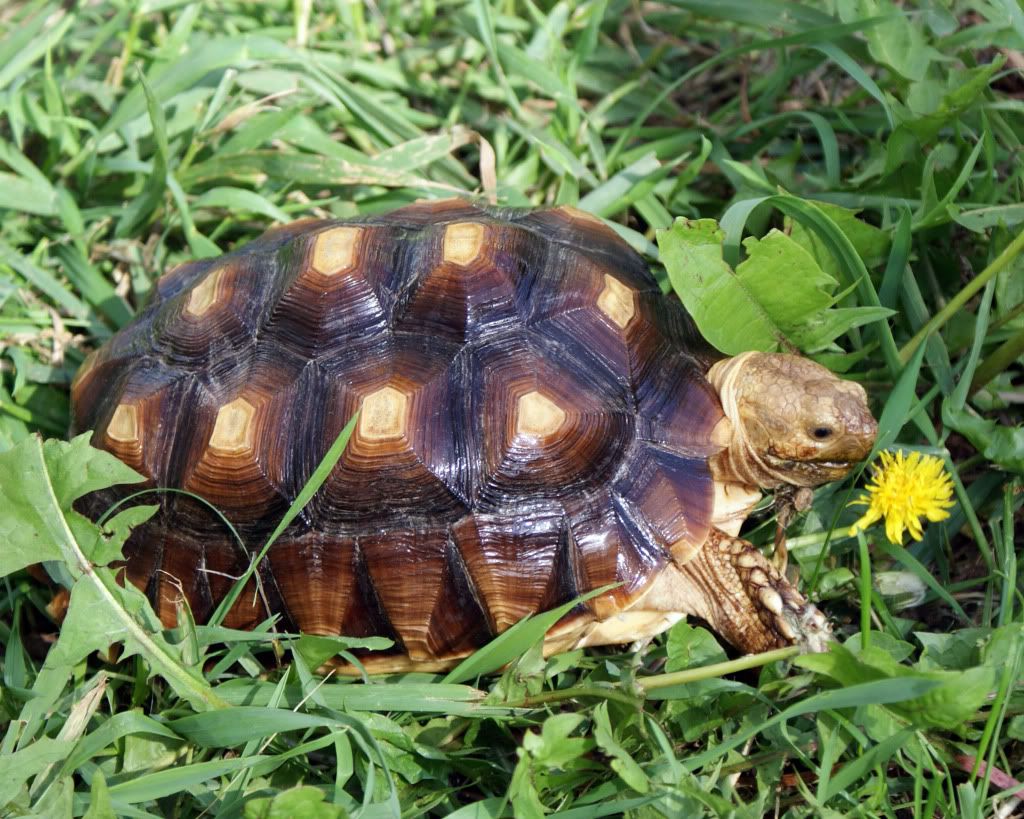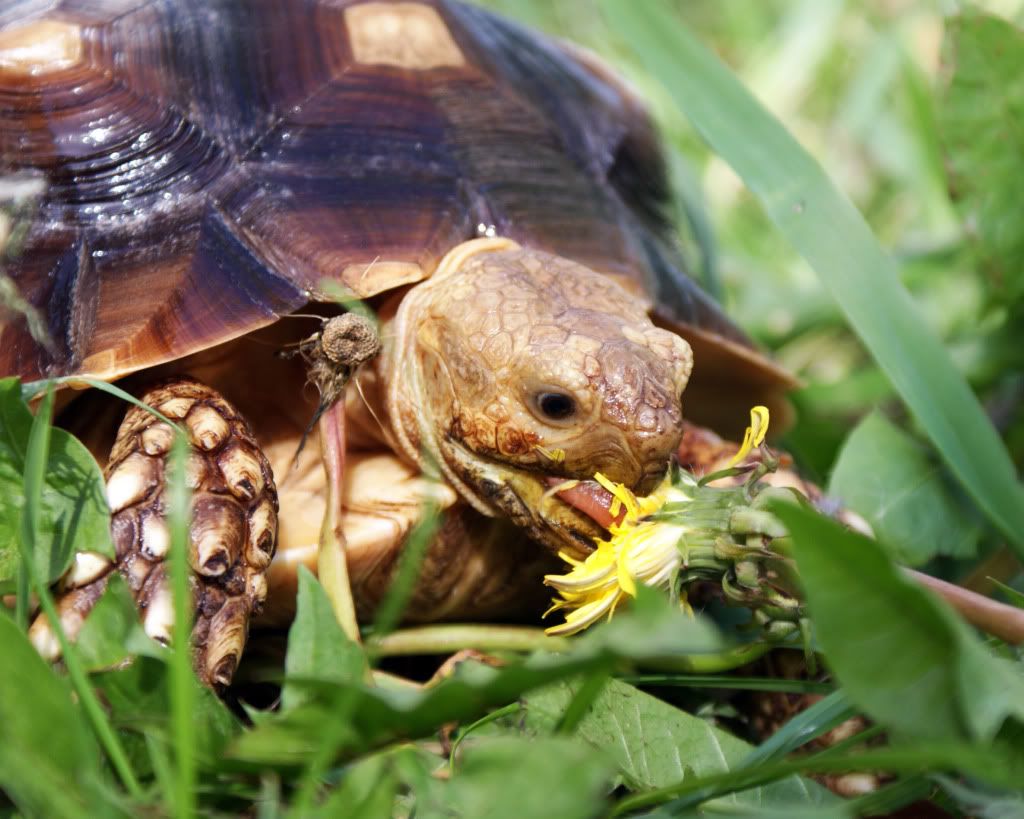 Oh my gosh! What do I see?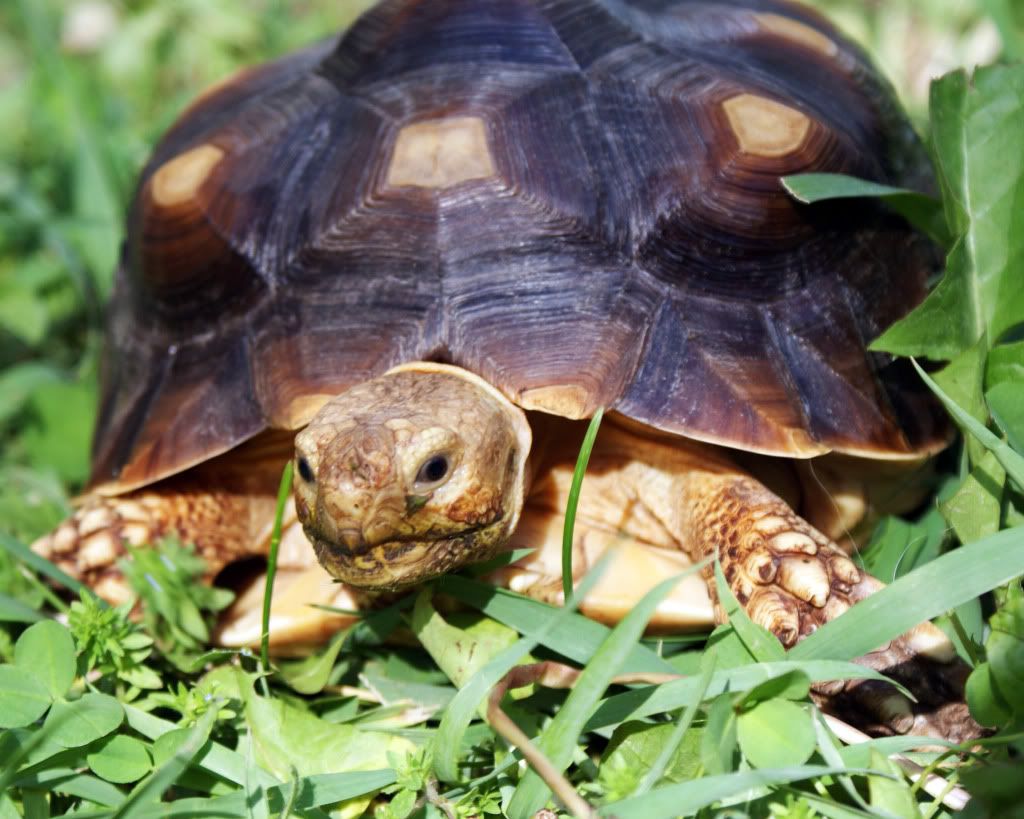 A DANDELION!
I can't believe my eyes, it looks so delicious!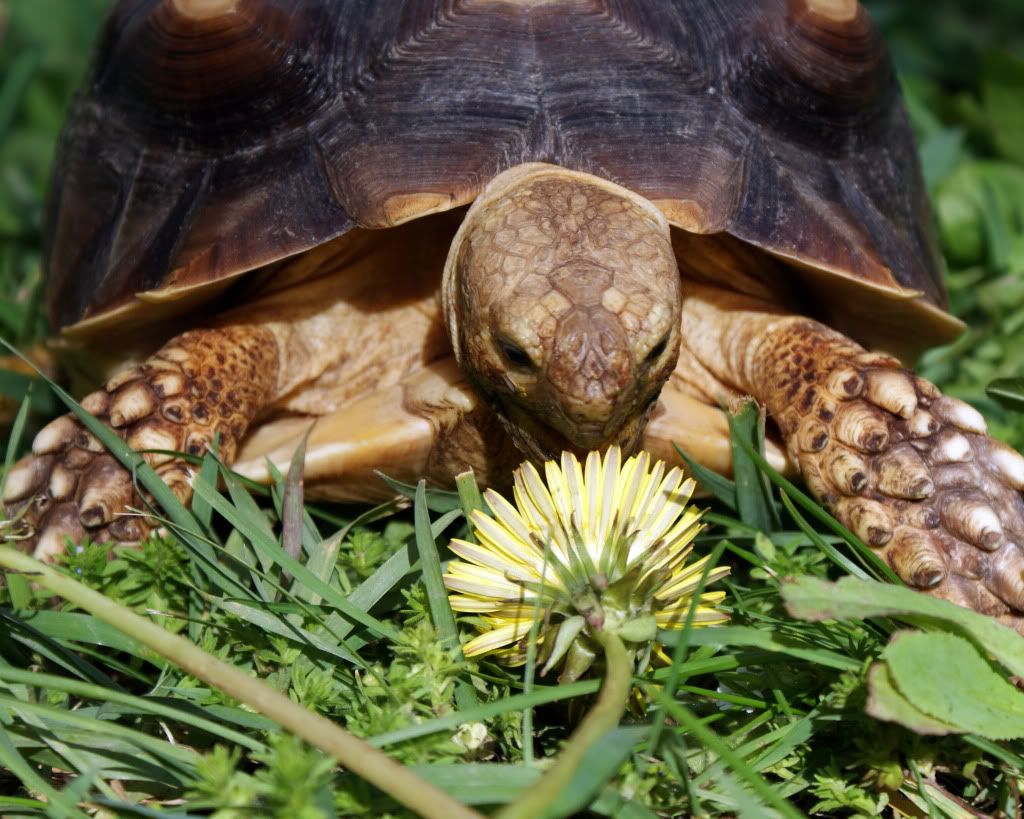 Nom nom nom!