Joined

Aug 7, 2011
Messages

50
Location (City and/or State)
Hi TFO members,
My search for a baby leapord tortoise has finally come to a conclusion. After two months of research, I finally decided to pull the trigger this past week. I would like to give a few shout-outs before jumping into the main thread. First, would like to thank all TFO members for providing me with such useful information, without you guys, this would not be possible. Special thanks to agiletort (he was the first TFO member to educate me about tortoise in general), Tom (for answering all my questions and giving me the insipiration to build a good enclosure), and of course all moderators/members for responding to all my threads and questions. Second, would really like to thank Neal for providing me with such a high quality leopord. I have seen a few leapords at pet stores and reptile shows, but they are nowhere close. Besides answering all my questions, he payed extra attention to shipping/handling. He also made a few followups to make sure the tortoise arrived safely. Of course I can go on and on, but let me share a few pics with you guys.
This is my new friend, don't have a name yet still thinking of one. Apologize in advance for the mediocre pics as I am in the process of getting another camera.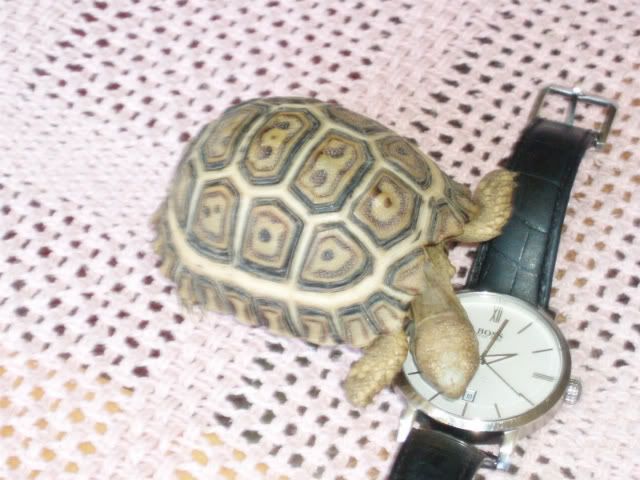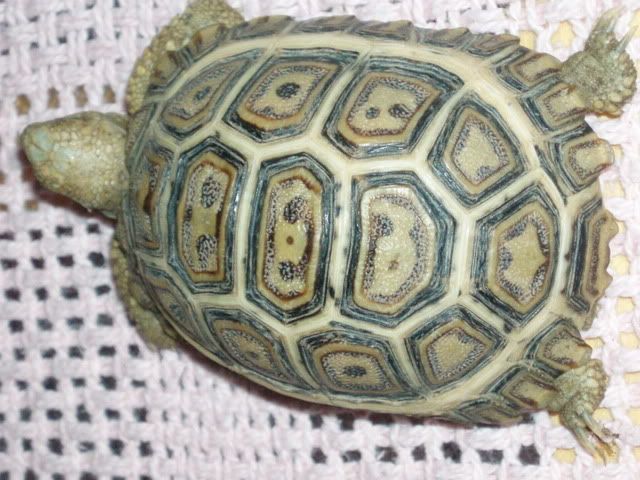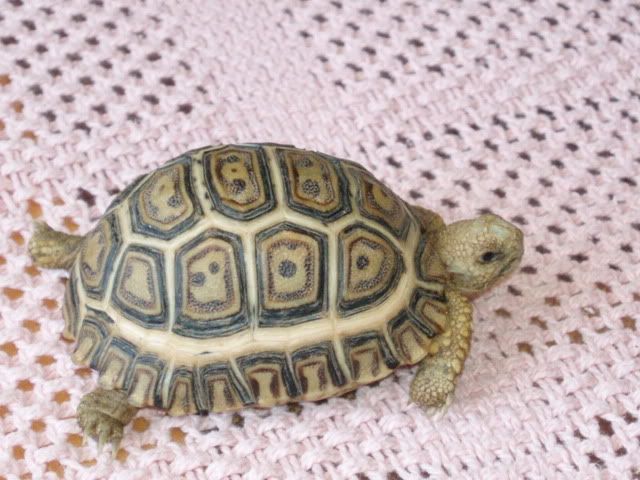 Pics below are my hide. I was forutante enough to have someone local to assemble for me at a cheap price. Hey Tom and Maggie, hope you guys don't think I am a "copy-cat"
/http://img.photobucket.com/albums/v217/jackmac/P9160273.jpg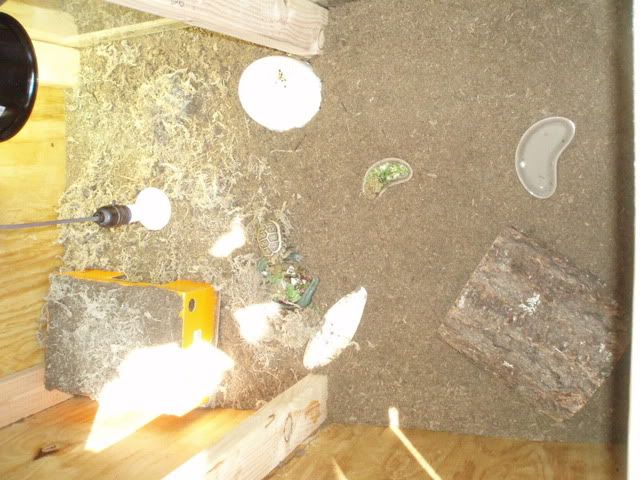 As a result of this setup, I am able to maintain my humidity at 98% inside/close to the humid hide. My temps are ranging from 71-74 (cool-side), basking around 95-98, and humid hide around high 80s.
I am not sure if it is stress or what but he still hasn't eaten anything for the past 2 days. He does seem pretty active, and I try to soak him everyday for about 15-20 minutes. Trying to feed him wet mazuri and some spring mix, but he dosen't seem interested. I planted some seeds on the sides of the enclosure. Maybe will try some fresh timothy hay? Not sure. Any changes or suggestions appreciated. Thanks once again.
Jack