Well-Known Member
5 Year Member
Joined

Nov 19, 2009
Messages

1,330
Location (City and/or State)
It's been awhile since I've been on TFO, so HI EVERYBODY! I forgot how much I love it here... So hopefully will be sticking around this time. Lol.
Anyway, my 19th birthday was almost 2 weeks ago. Man, I feel so old... Ha! Just a week and a half before my birthday, we got some GORGEOUS neonate Salmon boas in at the pet store. (Side note: Working at a reptile-oriented pet store is very, very dangerous for reptile enthusiasts!) Five total, and just the most stunning little snakes. Of the five, there was one that stuck out... Much, much darker than the others, and completely breathtaking! So, naturally, I immediately called up my dad and told him
exactly
what I wanted for my b-day.
A few days later, sure enough, this wonderful little girl got to come home with me!!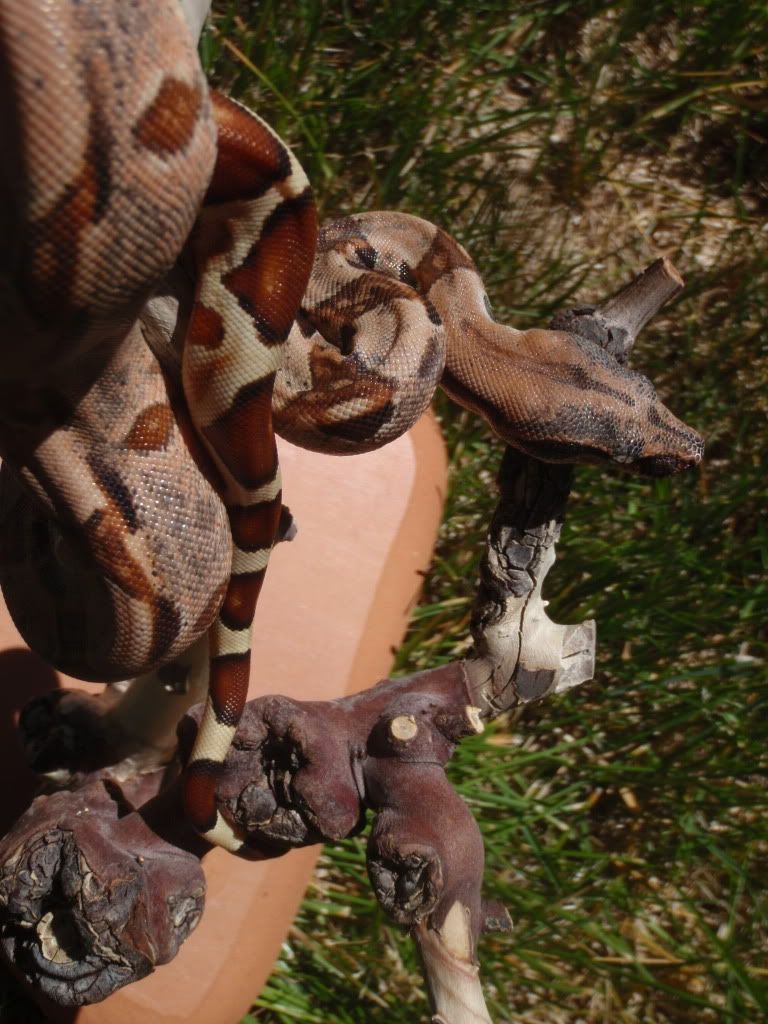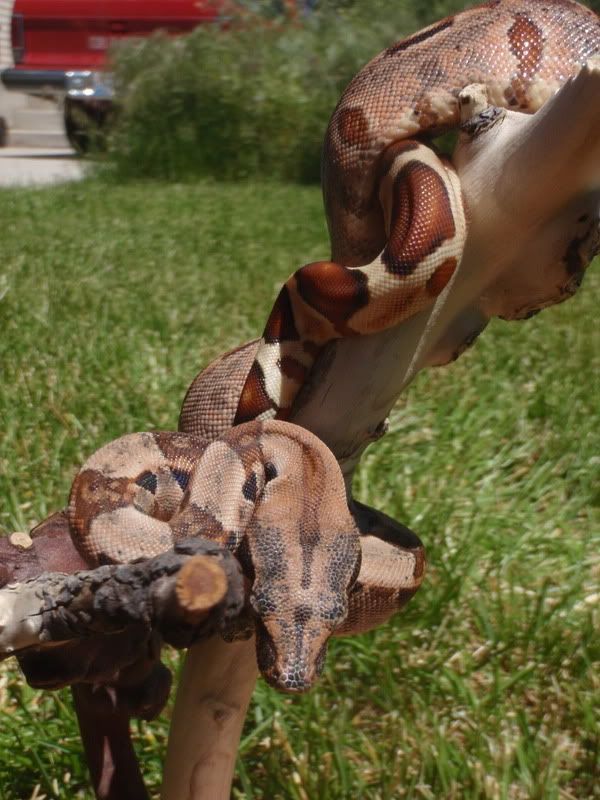 Her name is "Raven," on account of her hate for shiny things. Mirrors, phone screens, anything that will reflect light, she will strike at non-stop. So cute! <3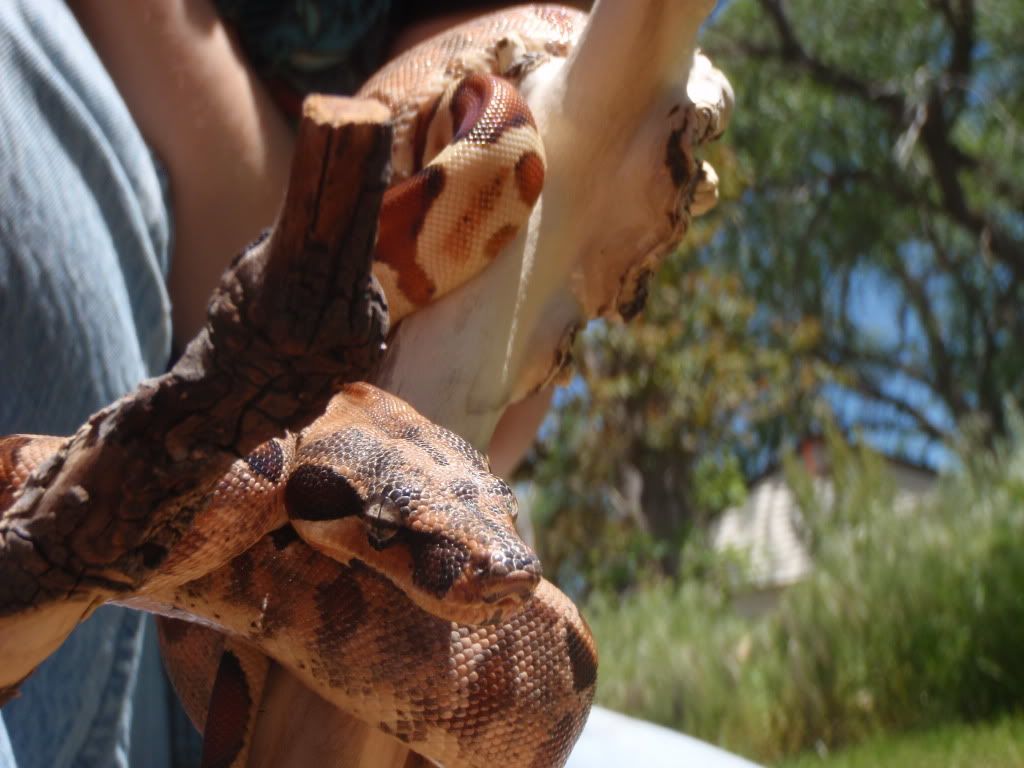 She also...
almost
... Got my brother over his fear of (most) snakes. That is, before he saw her mistake my finger for a tasty rodent morsel. Here is said brother posing her for me...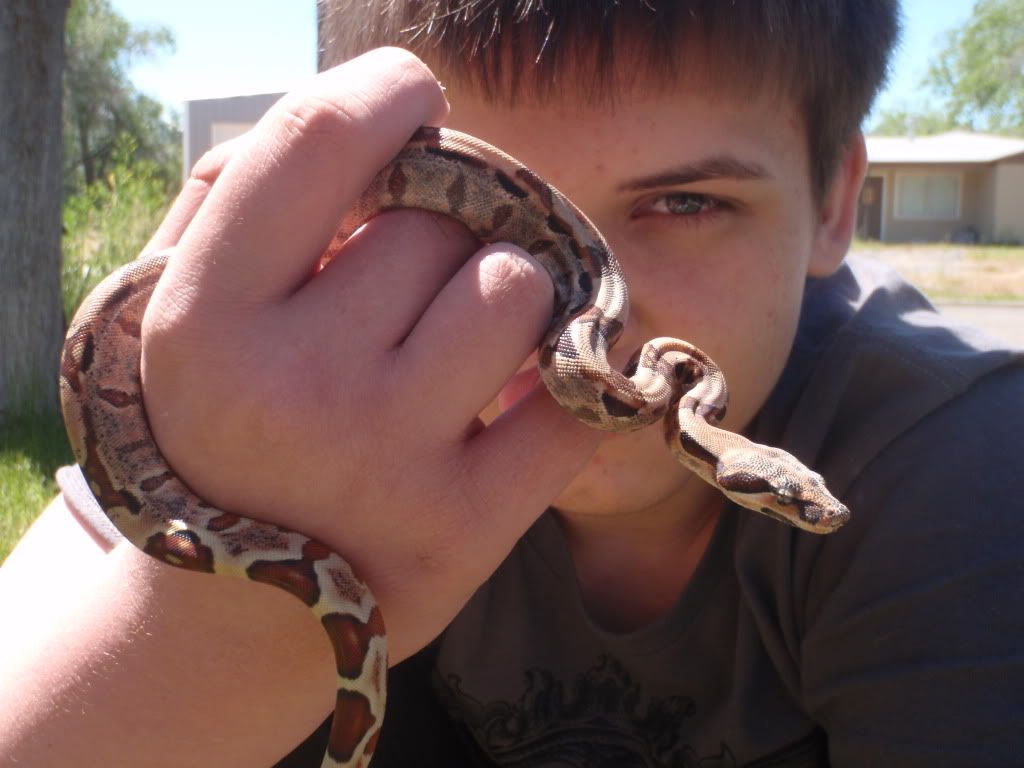 Anyway, just wanted to share. Oh, and did I mention? Best birthday present
EVER!