Old Timer
TFO Admin
10 Year Member!
Platinum Tortoise Club
Joined

Jan 23, 2008
Messages

92,762
Location (City and/or State)
Here is a current picture of Dudley. Two years ago I took him to the Ag department of the local high school and weighed him on the pig scale. He weighed in at 98lbs. I haven't found anyone to help me lift him into the truck since then, but I'm sure he must've broke 100!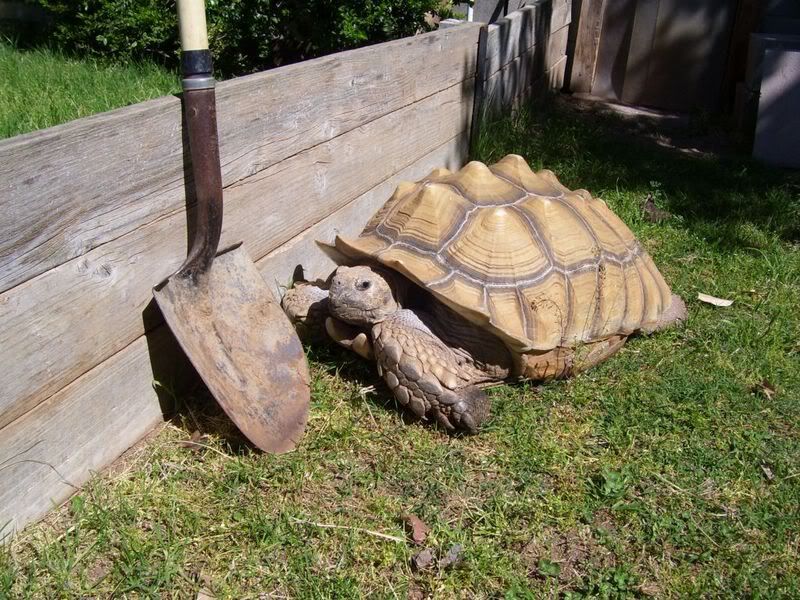 I took him in as a rescue when he weighed 35lbs about 10 years ago. He was badly pyramided. Since that time, I have not fed him at all. He only grazes in his three pastures. I rotate him every two weeks into the next pasture, while I water the previous one. The gal who had him before me used him as stud for her two females. I got them also, but adopted them out. Decided to keep Dudley because he was a good "learning" tool for when we take the show on the road.
Yvonne