our summer doesn't start until june 21 , but it's summer , wednesday they say we may get 100 F ...........
this guy barely survived a dog . i actually thought he wouldn't , thought it may affect his hibernation , he can't really close his shell anymore , first winter after his injuries he did suffer some freeze injuries , but he has had no problems since ....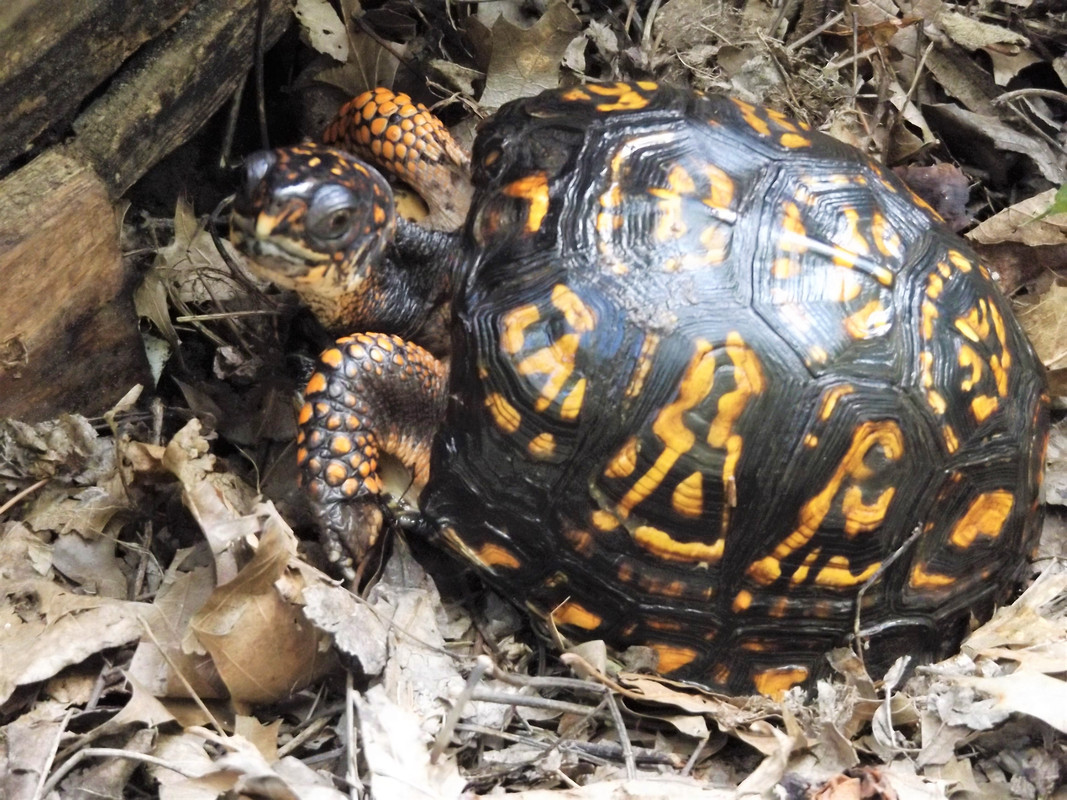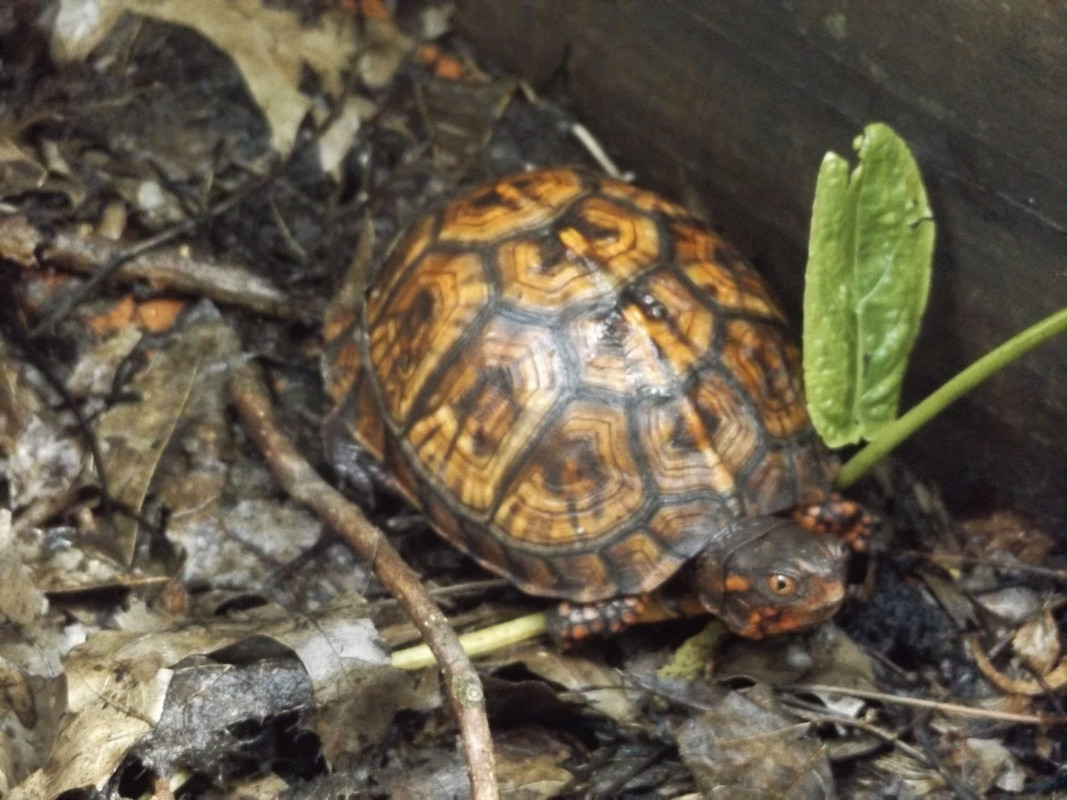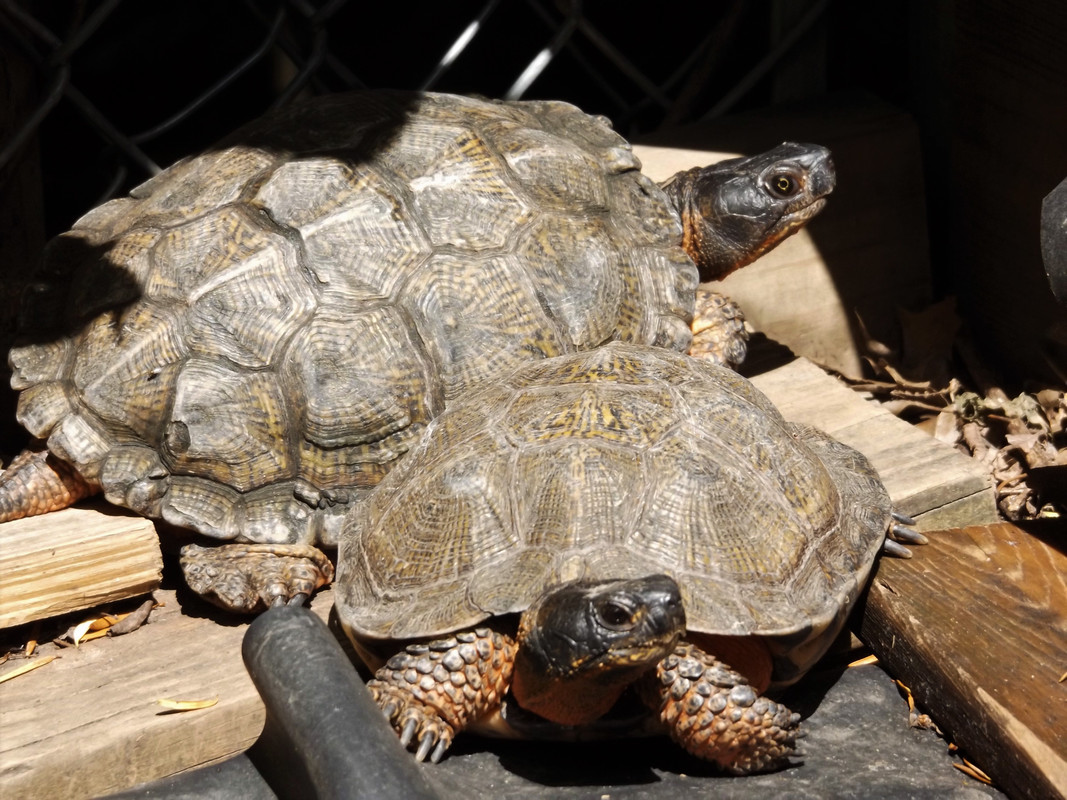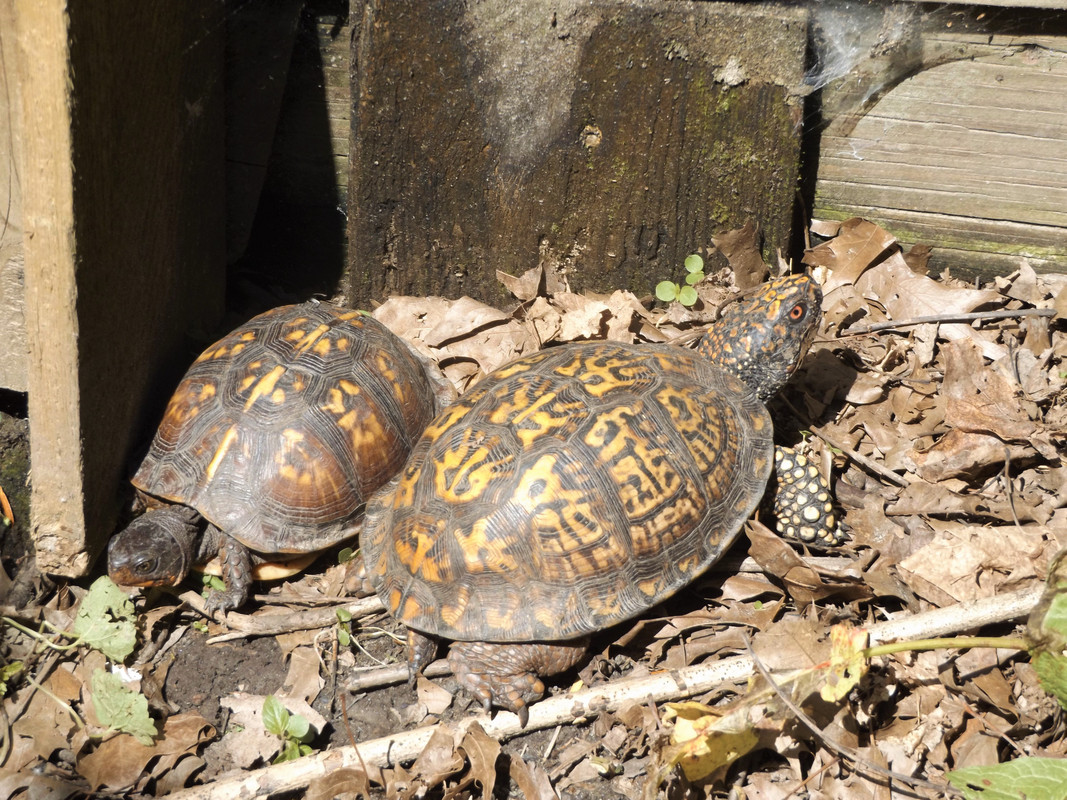 the gravel on the bottom of this small pond is an under gravel filter . it's been running undisturbed for at least 5 yrs , the pond has never been cleaned beyon removing leaves and sticks in the spring , it has a 55 gallon diy filter that has never been cleaned since the pond was made , around 8yrs , i plan on cleaning it thoroughly this summer .... i tested the water today .........