I have decided to part with my Three Toed Box Turtles to lighten my load for my upcoming move back to the south. All are LTC, I have had the males for a year and the female for over 2 years.
Female, missing right hind foot, doesnt bother her. Nice yellow legs and orange face. $75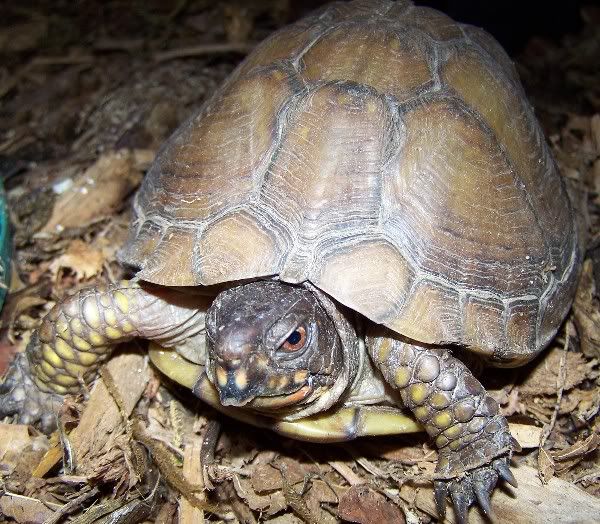 Male #1, great looking clown face boy $75
Male #2, has some great spots on his legs and face, $65
Male #3 is a little 4" guy that loves the ladies, very determined! I thought this one was female until he came out of hibernation and discovered my female. Gorgeous blond shell. $55
Unsexed subadult, scratch and dent. This one came to me over a year ago and only had one or toes. In excellent shape other than the missing toes. Im leaning towards male, but the tail hasnt grown. $35
Feel free to email or msg me for more info/pics. Shipping is overnight via DHL at actual cost to purchaser. Paypal payment preferred, US Postal money order accepted if sent via express/priority mail. Will take $350 for all 5 turtles SHIPPED.
[email protected]