Member
5 Year Member
Today is my birthday!
Joined

Nov 11, 2010
Messages

696
Location (City and/or State)
Looked at the schedule this afternoon and saw a turtle on the books and thought that I had something to look forward to.....boy, was I right. (I was given permission, by the owner, to post pics and tell his story so the members of TFO could learn from his mistake....thanks to him).
Turned out to be a 10# Sulcatta with a shell injury caused by being rammed by an 80+ pounder. Now before everyone starts condemning the owner, the larger tort was being kept on display at a public attraction and was just moved home by the owner because another large Sulcatta had just been stolen from the site. Out of neccessity, the owner placed it into his only enclosure until he could set up a new enclosure. During the initial exam I could see a full thickness section of shell approximately 6-8" long and 2" wide completely missing and the defect was filled with dirt, feces and debris. The first three pics are of the tort pre-treatment.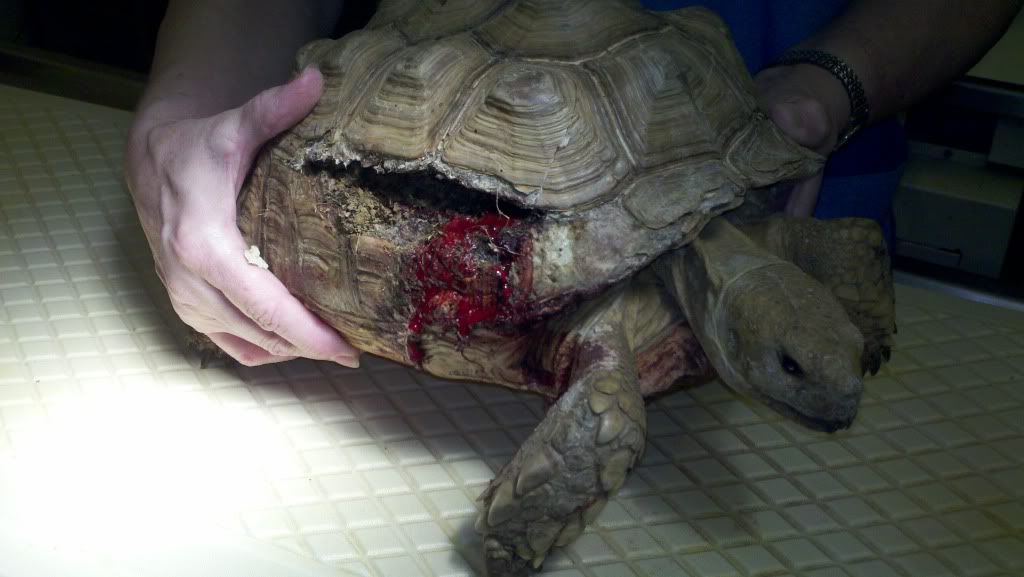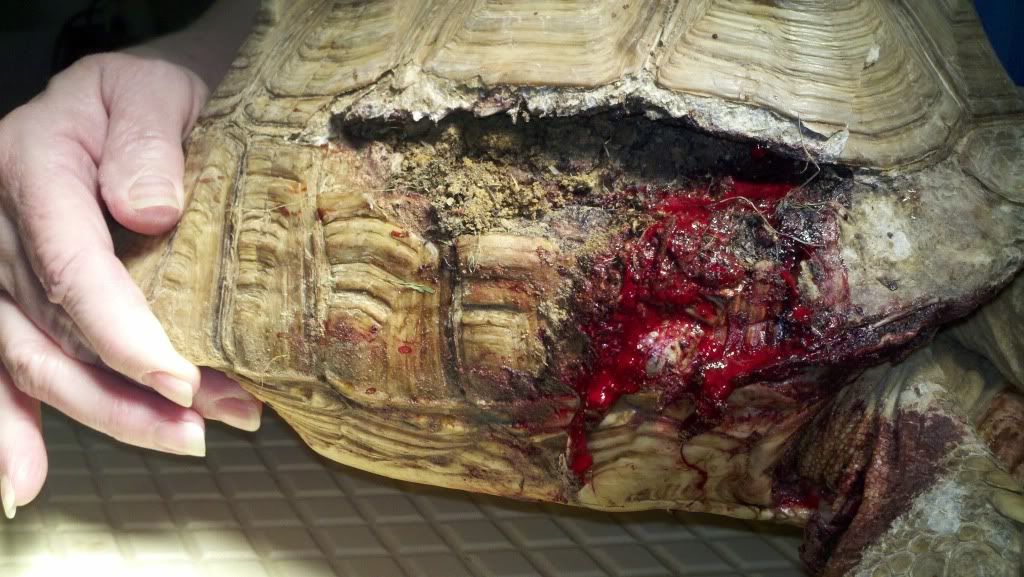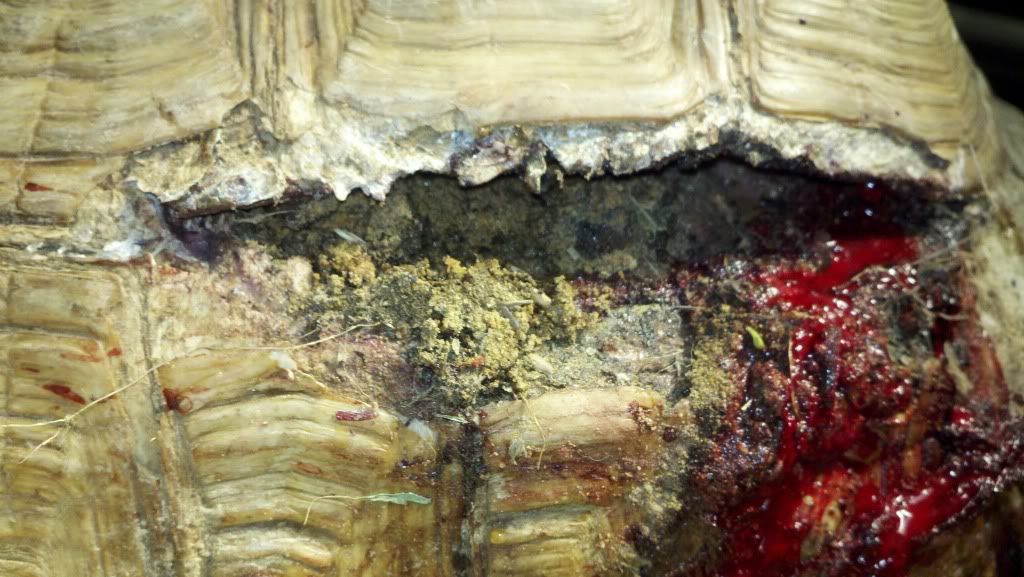 After alot of flushing, scrubbing with a soft brush and digging, this what we end up with. Lots of shell damage and still a significant amount of debris present at this time. You can clearly see the intact pleura which was actively moving in and out with respiration. The tort reacted very little when I was cleaning the wound but was trying to move about just like any normal Sulcatta that was being restrained when they didn't want to be. Because of the contamination, we are going to have to move slowly to allow any tissue that is devitalized or going to become devitalized time to make itself known and be taken care of, while at the same time trying to prevent the pleura from drying and becoming necrotic. We packed the wound with chlorhex soaked gauze and wrapped with Saran Wrap (of all things) with 4 times daily hydrotherapy and repacking until we can determine what our next steps are. Initially placed on Enrofloxacin orally because of it's wide spectrum and will adjust this also (if needed) over the next weeks....hope to add Silvadene Creme along the shell edges as soon as I we get a nice healthy bed of granulation tissue covering the pleura.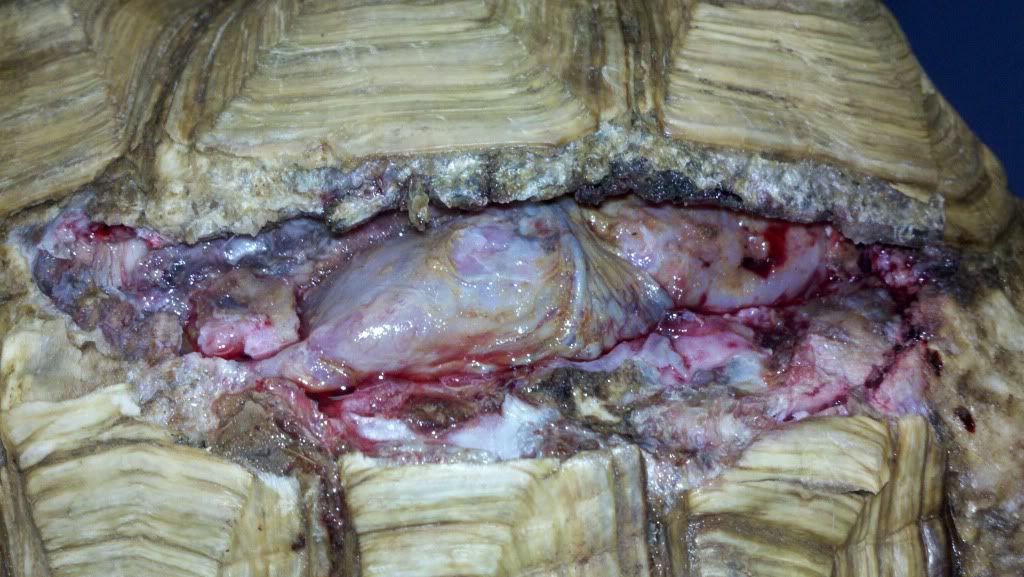 As you can see, this is an extremely serious wound and hpefully all will work out well...the overwhelming contamination is going to be our biggest obstacle. Wish us luck. Doc