Joined

Jan 26, 2014
Messages

79
Location (City and/or State)
This weekend I finally got my hands on some coco coir for my baby Marginated tortoise's indoor enclosure.
I live in England (South Yorkshire), and apart from different sellers on Amazon, where sometimes it's not 100% certain what you are purchasing, I had struggled to find coco coir anywhere until now.
For the 2 months I have had Douglas, we have used ProRep Tortoise Life substrate, which is a 50/50 mix of topsoil and sand, with some small limestone pieces. This has been OK, but found that it dries very quickly, and I was also worried about possible impaction through eating some of the sand within substrate, when it sticks to his food.
However, whilst browsing at Pets at Home the other day, I came across this in the reptile section...
Coco Fibre Brick
It's pretty cheap as well - £3 for a 650g brick, or two for £5!
It apparently makes up to 9 litres of substrate. I added about 4 litres of warm water to the brick within a bucket, and let it soak in for 10 minutes. I kept about a quarter of the Tortoise Life and mixed with the coconut coir, and this was plenty to fill his 2 x 4 enclosure!
Already it noticeably keeps the moisture a lot better and looks a lot nicer (not too important, but it helps!).
Hopefully this helps anyone in the UK looking to find some coco coir substrate.
I also picked up a few new improvements for his enclosure, including a spider plant, new water dish, and some more rocks. Below is the enclosure now..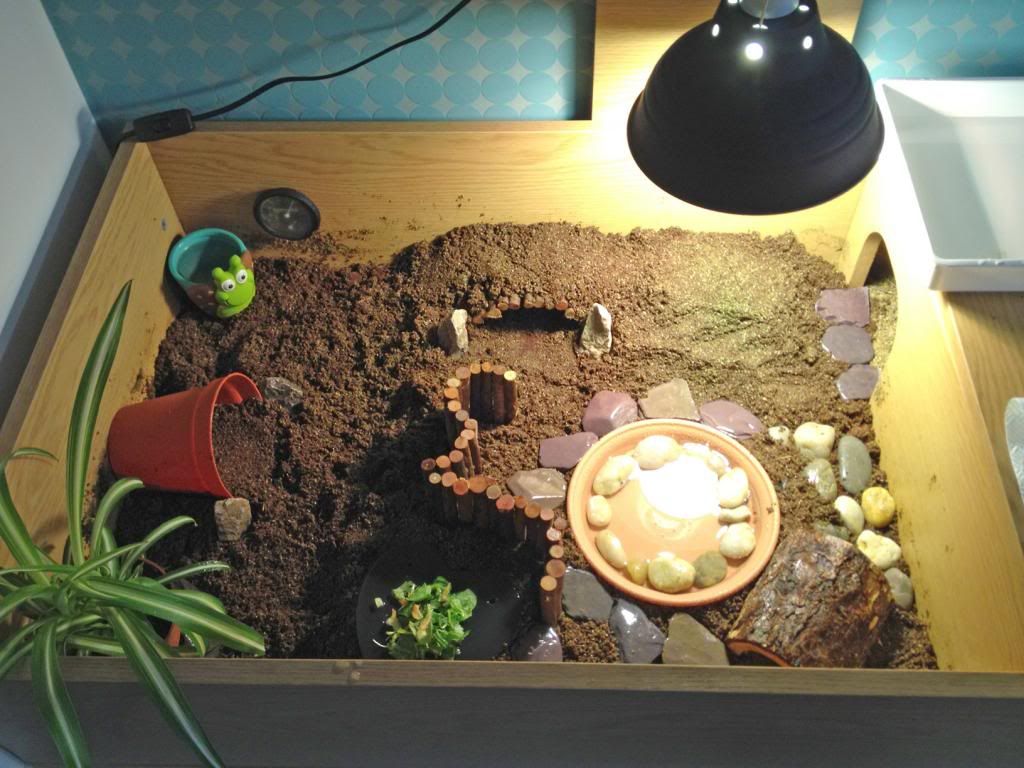 And next is the enclusure when I was using the Tortoise Life - it's noticeably drier..