if you use a cold frame type idea ,make sure the bottom of the enclosure is open completely to the natural ground ....... inside the cold frame the air temp can fluctuate on cold sunny days as much as 30-40 degrees when night falls , the ground will be warmer than the surrounding uncovered ground and will be more stable than the air inside the cold frame.......... turtles and tortoises use the ground to thermoregulate as much as they use the sun .....
the basis for a good hibernacula is to use the ground temperature ,and insulate it from the air temp ......... like putting them in a cooler ,not only should it hold heat , it should hold cold ......... stable temps is good , but from what i seen , "brumation" is an adaption for unstable fluctuating temps ........... temperate climates have seasons , i never seen a season change where temps were stable ........
imo , as to whether or not in your climate a tortoise such as t.graeca could safely hibernate . do destert tortoises occur naturally in your climate ?
here's 4months worth of ground temperatures (nov-feb) from edwards airforce base , i'm told desert tortoises are native to this area ?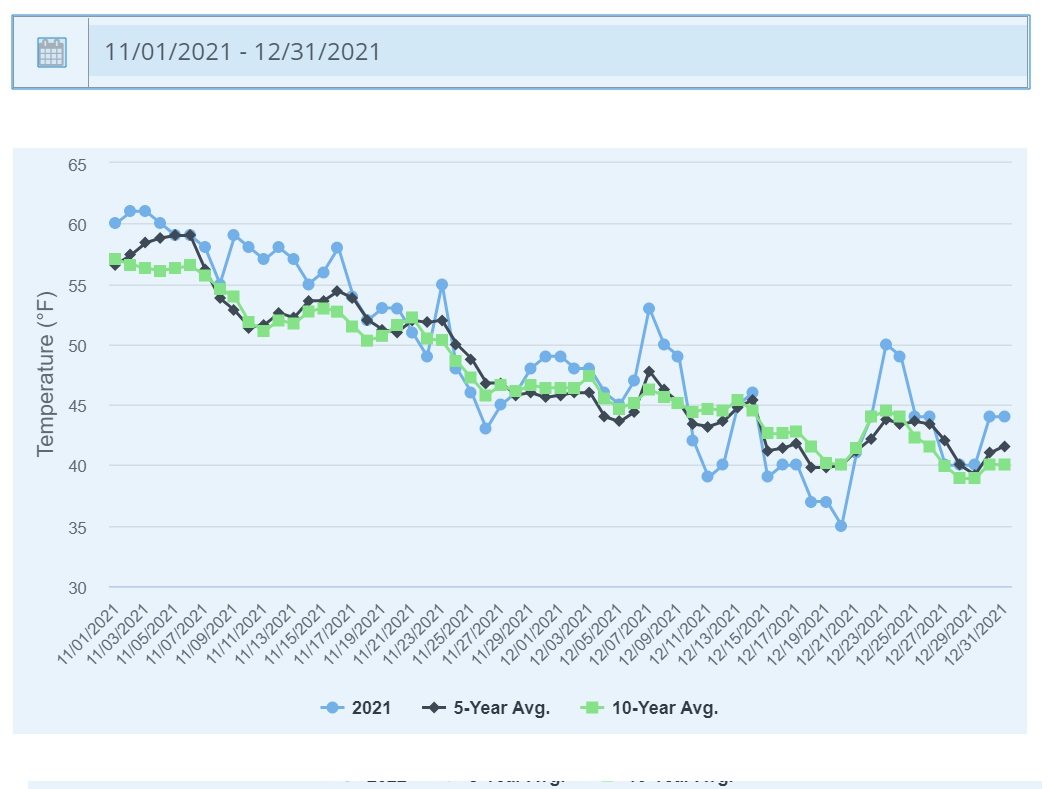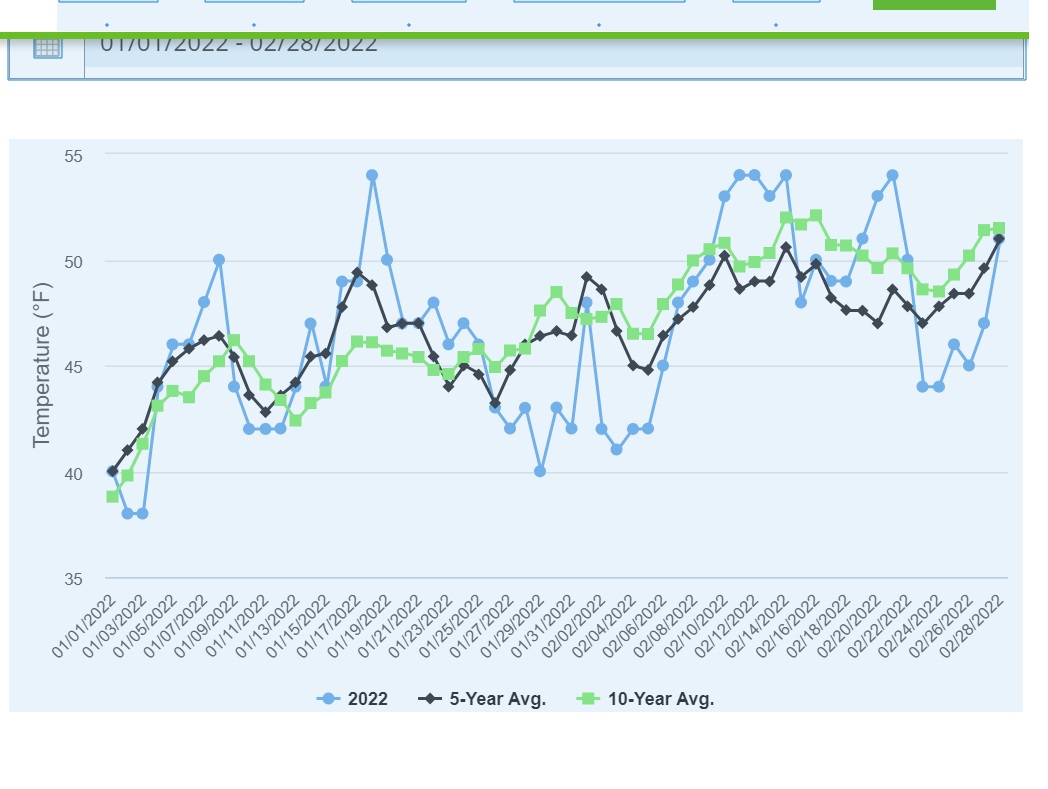 here's 4 months worth of ground temps(nov-feb) from death valley ,i'm told desert tortoises also occur there ?