Joined

Sep 8, 2011
Messages

209
Location (City and/or State)
Hey!
Recently found out that my tortoise was stunted. I'm wondering about what causes stunting, whether or not he will grow to full size (or will it just take him longer to get there?), etc. A suggestion I got is that he is male, males tend to grow at slower rates than females. I'm not sure how much I believe that.
I'd have googled, but google just takes me to this forum.
He is a male Sulcata, about 8 years old. We purchased him when he was six. He is about 17 inches long, and weighs 25-30 lbs, depending on how much he ate and how much he pooped. He feels really heavy today, but I don't have a scale in my house to check, so I am going off the last vet visit.
I've included two photos. The first is a picture of when we first got him- his first time at a park. The second picture was taken today in a field, with the same guy to use as a reference.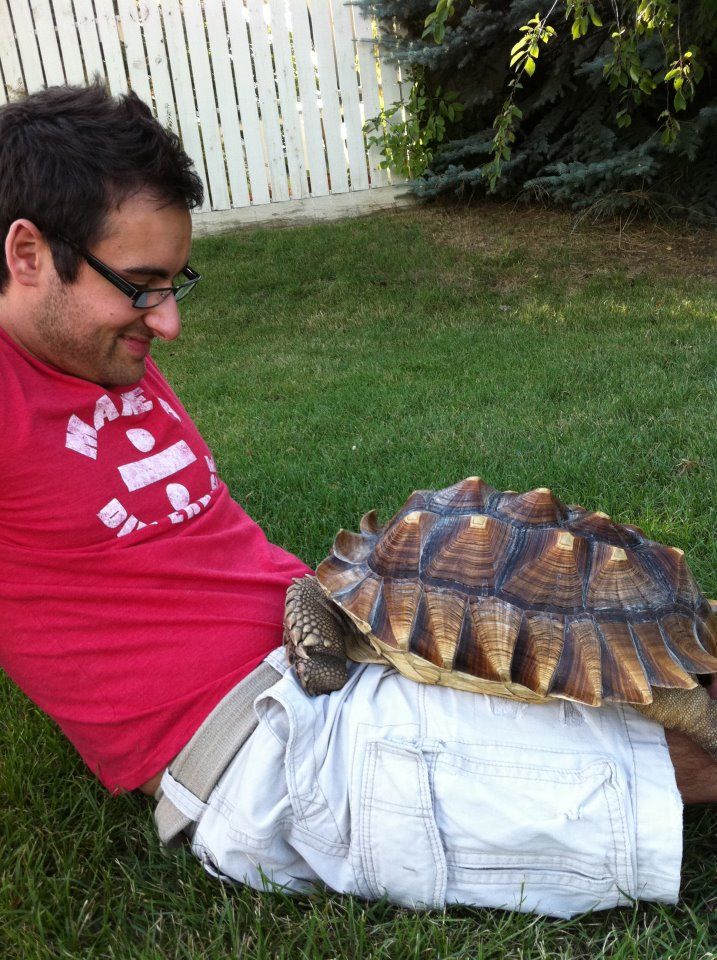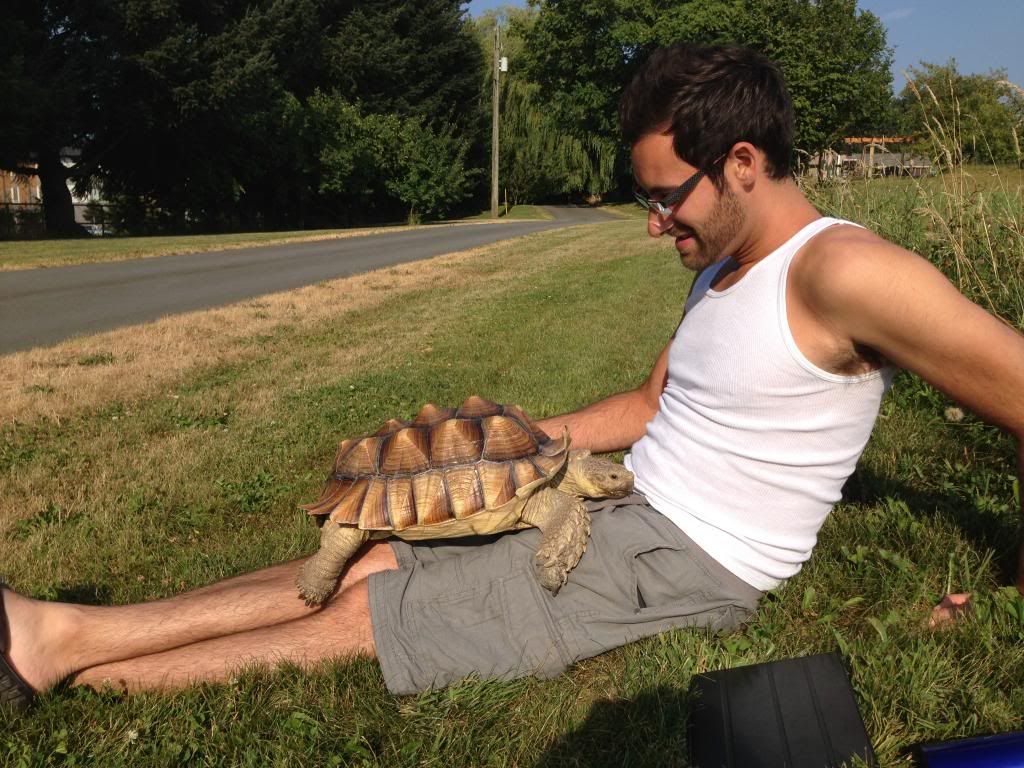 I saw a female Sulcata yesterday at a local pet supplies store. She was four years old and about twice as big as my tortoise, but her shell was absolutely, heartbreakingly pyramided- it looked like she had metabolic bone disease for sure. She was kept in a 4x4 pen with hay for a substrate and lived with two bunnies. Her heat lamps weren't on at the time I was there. She was also incredibly slow and lethargic. I'm pointing this out because my tortoise is in 100% health aside from his size. His shell is good, he eats like a pig, he's got loads of energy, and the vet says he is perfect. He's just small.
Thanks for the help!