Here's a shot of my fish pond this morning...where did it go!!!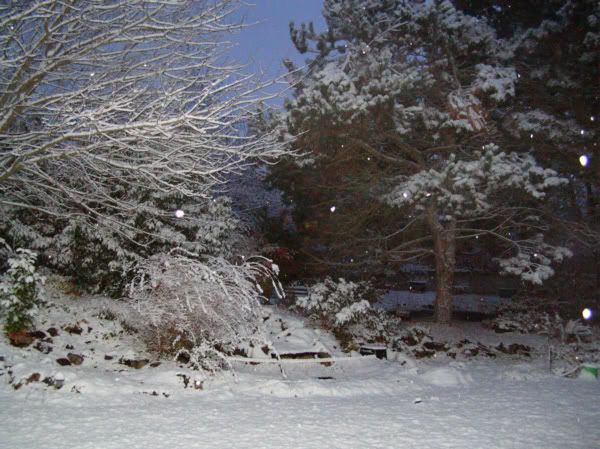 Good thing they are hibernating right now
I also checked my turtle pond and it is doing great. The water temp at the bottom is around 42F so I think the turtles are nice and comfy in their leaf bed.
Since I have some time on my hands, I decided to make a snowman...not the greatest but the grandkids will like it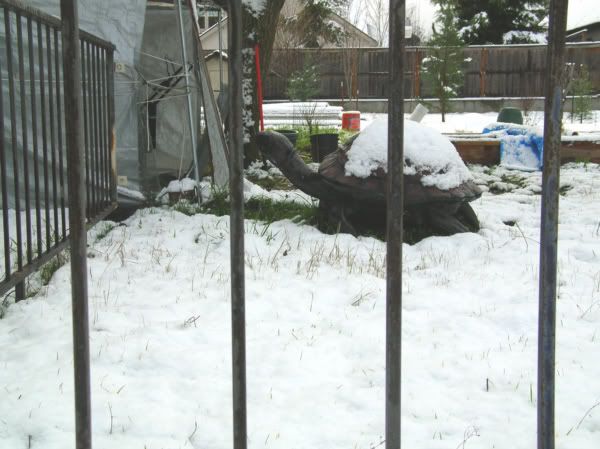 Here's a pic of Kong...He loves the snow