Well-Known Member
10 Year Member!
Joined

Dec 5, 2007
Messages

3,667
Location (City and/or State)
Since I have a space/building dedicated to the collection of "turts & torts" I can control the temps, etc. much easier - " ... my
closed
habitat is just much bigger is all ".
Until today the 2018 ~ 2016 have been over the adults in a 43" x 18" tub with a hinged lid [ which was folded over ]. Here you can see before I took it down and prepare for a space next to adults.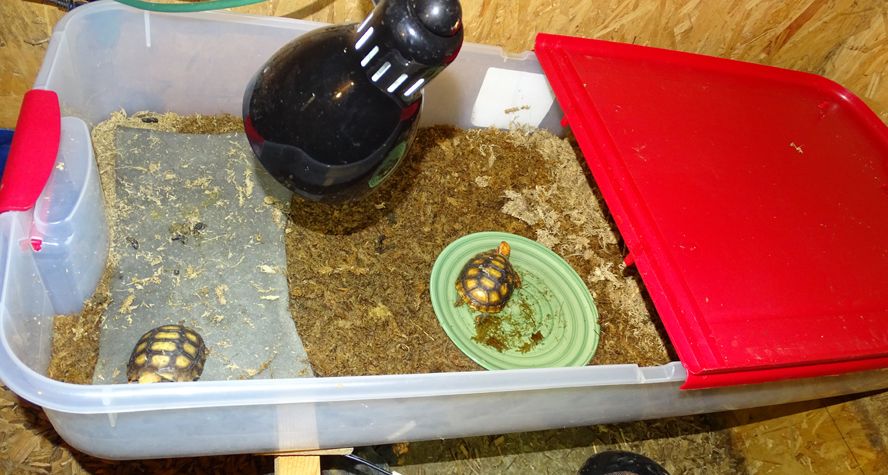 And an overhead - uncovered and covered - see them huddled up in the corner this morning!
And still "smooth" after all these years ---
Early 2018.. ( these are the somewhat rare Bolivian locale )..
A 2017 hatched.. not quite 3.5" SCL.. ( asleep )..
And a 2016 hatched about 4" SCL - again I grow them slow.. note consistent growth..