Joined

Jan 19, 2016
Messages

1,239
Location (City and/or State)
Since ATC had so many great reviews, i called Andrew Hermes at ATC, and asked if he had any Three-toed box turtle females available. He told me he had one, and would sell her to me for $150 shipped. I was very happy. I had been looking for a long time and was not finding any. When Fedex dropped off the box, I cut it open and hoped to find my new Three-toed female. What I found was a larger turtle, which turned out to be a gulf coast female.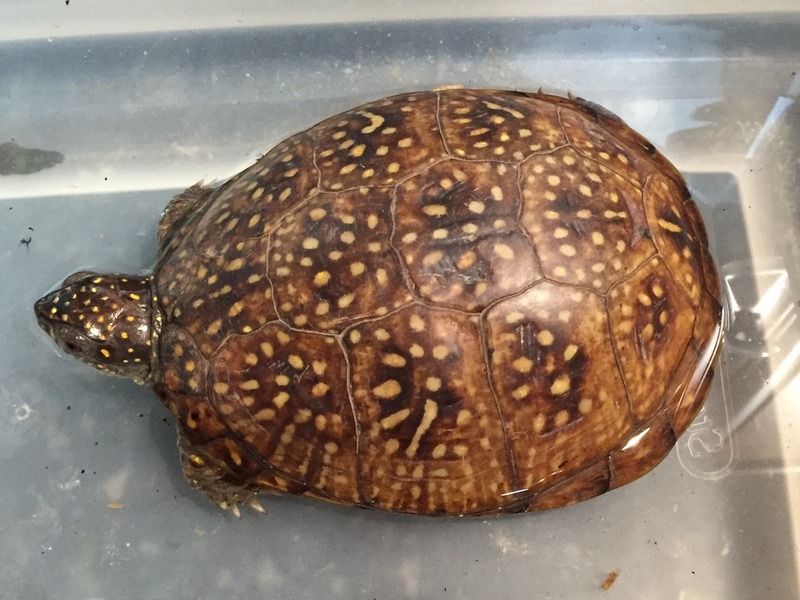 Disappointed, I got the soaking container ready and placed her inside. Once she was soaking she came out of her shell and I was shocked to see a fresh bone sticking out of her leg.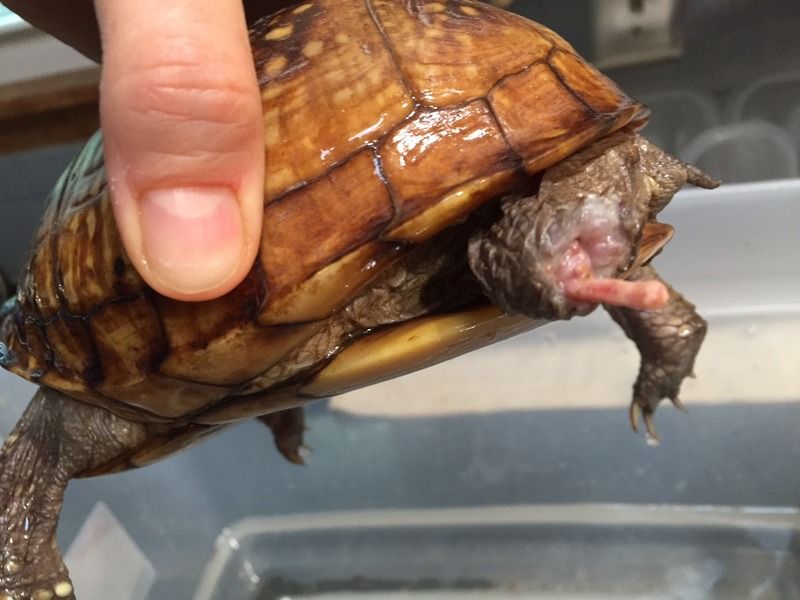 I looked into the cloth bag and there was her dried up leg.
[FONT=Roboto, sans-serif]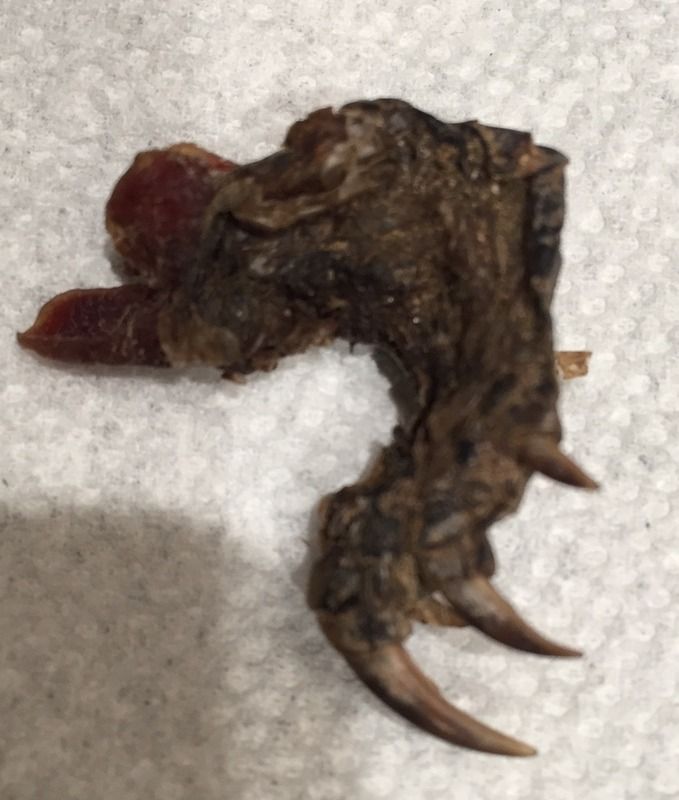 [/FONT]
I got ahold of the nearest retile vet, who luckily specializes in turtles. rushed the turtle to the vet and was told the turle would need an amputation. Apparently something like a string or thread had gotten caught around the leg a while ago and this had cut off blood supply to the leg. the dead leg was covering the bone, but once inside the cloth bag for shipping, the claws got caught on the fabric and pulled the dead leg off the bone. The bone appeared to be fresh, but we later discovered it was dying. This surgery was going to cost about $500. The vet put her on morphine immediately and i left the turtle to be stableized before her surgery. I called Andrew, who seemed genuinely upset about the situation and told me he would reimburse me, but that his internet was down that day and he would get back to me. He had so many great reviews, i assumed he would want to make it right.
After the surgery i was given the bill and took photos and emailed them to him. days later i got a reply that he had reimbursed me for the cost of the purchase and the shipping, but that it was against his policy to pay a vet bill on an animal that had left his property.
I do not understand how someone so knowledgable about tortoises could have sent me the wrong type of box turtle in the first place. And to have the leg fall off during shipping makes me wonder if he was just trying to unload a defective animal. He has apologized about the leg falling off, but that leaves me with a gulf coast box turtle that i did not want, and a $500 vet bill that i did not want. If he had paid the vet bill, i would not have had any problem with him.
He either knew exactly what he was doing and wanted to unload an unwanted animal, or he didn't know about the injury, which makes me wonder how he cares for so many animals if he did not know about this. Either way, i don't think the vet bill should have been my responsibility.