Active Member
10 Year Member!
Joined

Aug 17, 2009
Messages

3,415
Location (City and/or State)
So I am battling my annual bout of Seasonal Affective Disorder. I get so whiney and weepy during the winter solstice "season". I can't seem to remember how warm and colorful it was just a few short months ago. So I find myself looking at the photos I took of my gardens last summer, when Taco would come out with me and explore around and under my plants while I weeded and deadheaded.
This is the front garden by the driveway: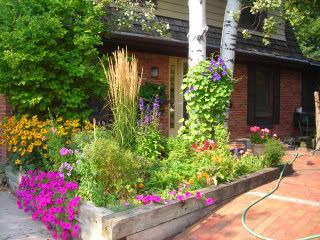 I had some killer morning glories in this backyard bed. This was Taco's favorite garden to hang out in: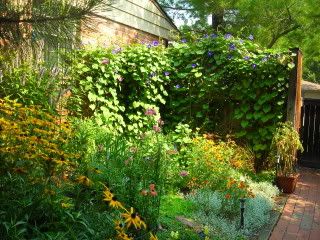 This was my impatiens bed: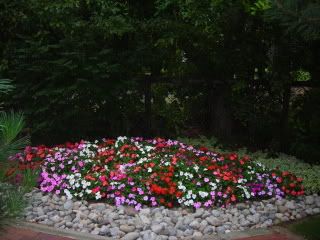 View from the back patio; Taco liked to lay on the warm bricks, and then when she got up to walk away she would leave me a little present: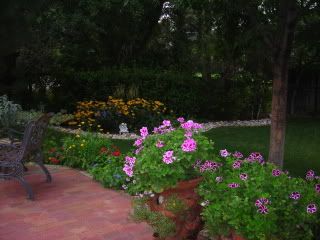 Front yard (north side) bed: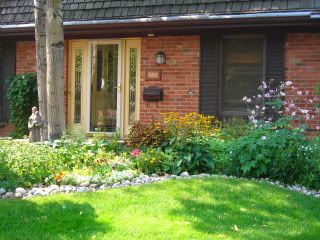 Our backyard is a fun space to play soccer or throw a frisbee: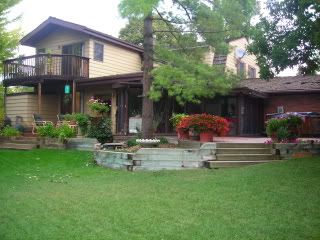 I know it's not much compared to places like California, Texas and Arizona where it never freezes, but I am not quite jealous enough of you fair climate gardeners to move away from my beloved, high and dry Colorado! I know it will once again be warm, and life and light will come back to the earth, but boy it's hard to cope with these cold, dark days!