New Member
10 Year Member!
5 Year Member
Joined

Nov 7, 2007
Messages

389
Location (City and/or State)
This weekend I finally found a couple of hours to work on my Hermann's enclosure. I'd been thinking about adding a little length to what I had, because it was hard to keep the old setup from getting to dry to soon.
I also started planting Dandellions and Hawkbit in small pots inside the enclosure, and needed a little more room.
For the record,
this
was the old setup.
And here are the pics of the new one (double the size of the first):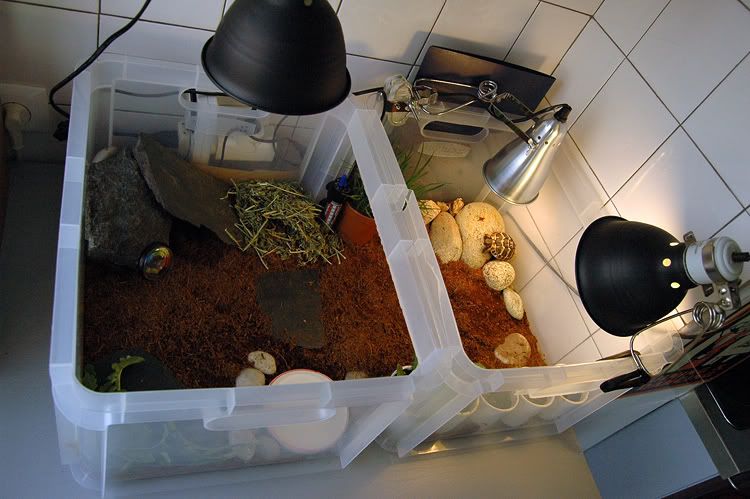 The enclosure is split(able) in half. This is good for cleaning.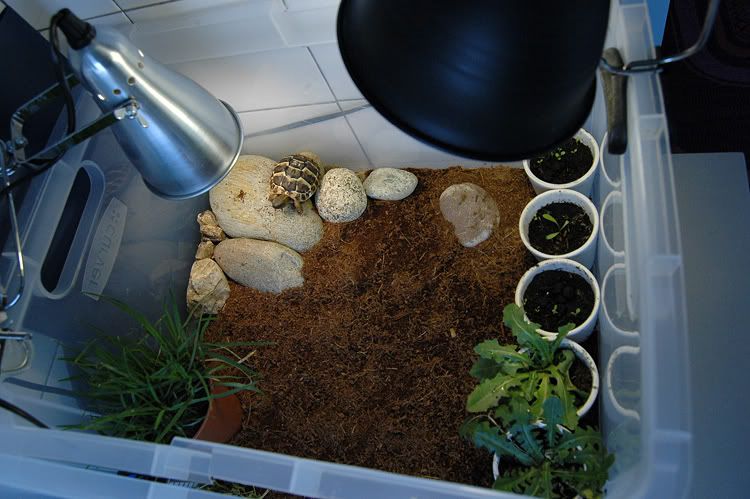 On the left side, over the hide, I have a ceramic heater keeping air temps at 70ºF (night and day). I had it a little lower at first, but the tort wouldn't come out...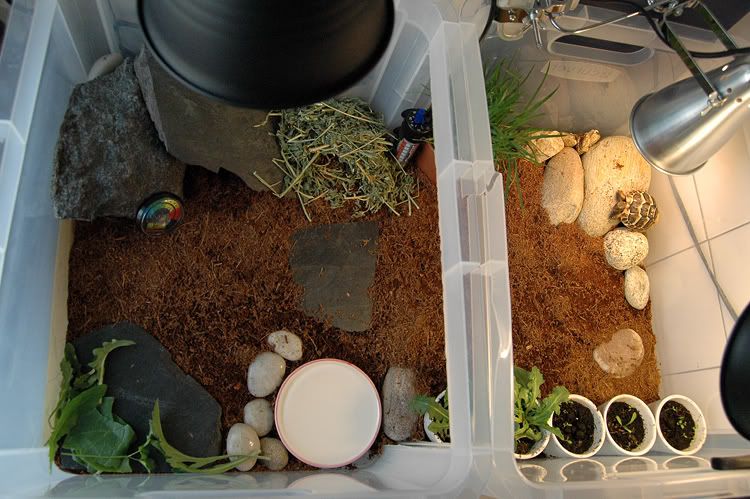 Yes, that's Alfalfa Hay next to the grass pot. I know it has to much protein. Just didn't know it when I bought it... I'll change that later on (my tort doesn't really pay any atention to it anyway).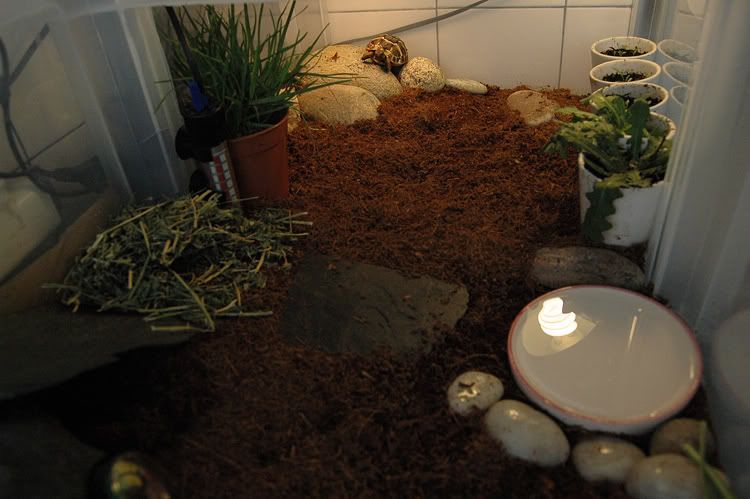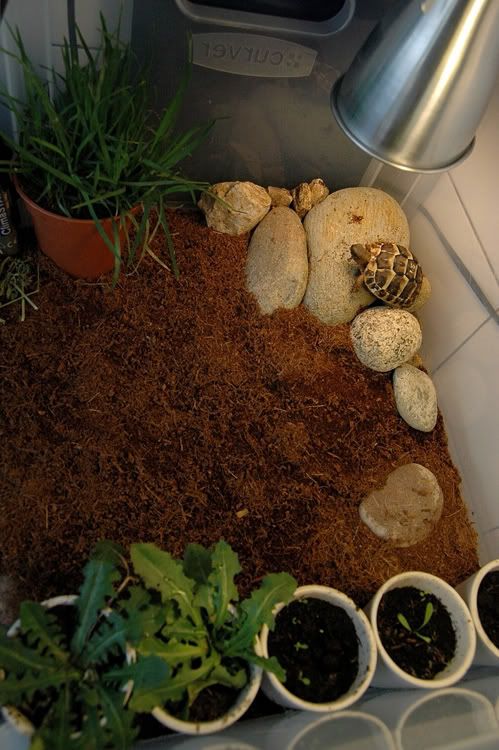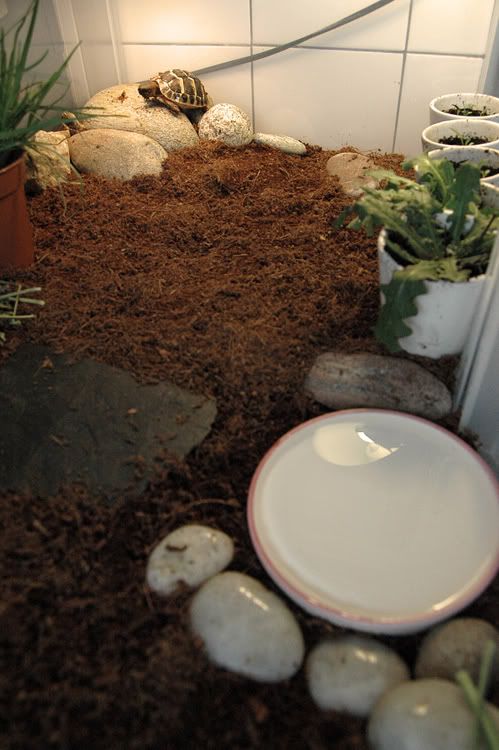 The day's menu consisting of weeds, clover & turnip greens.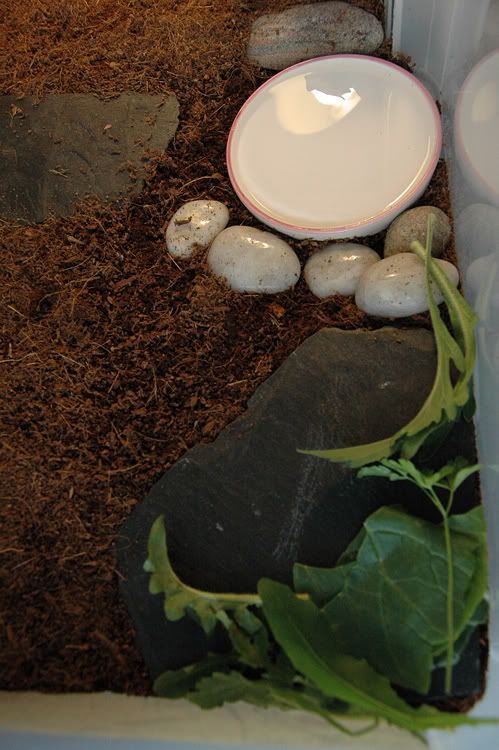 Ceramic Heater is on a thermostat.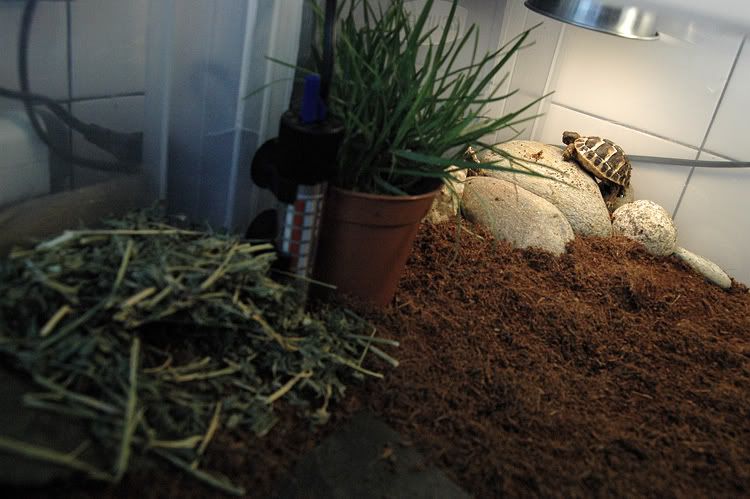 Transplanted feeders: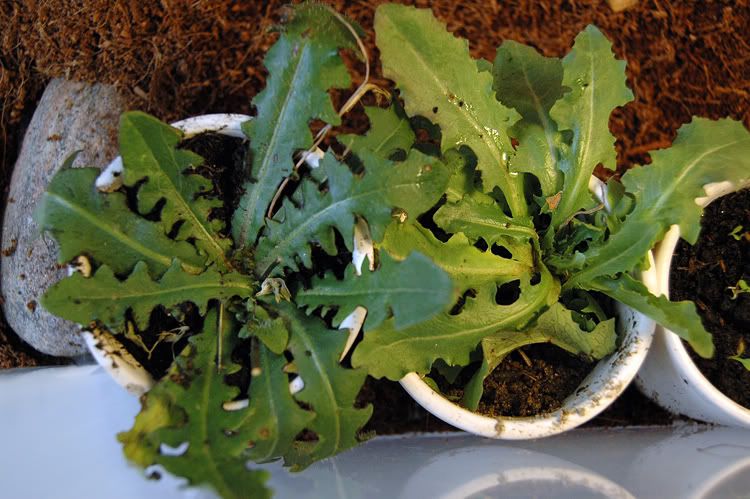 Dandellion and Hawkbit: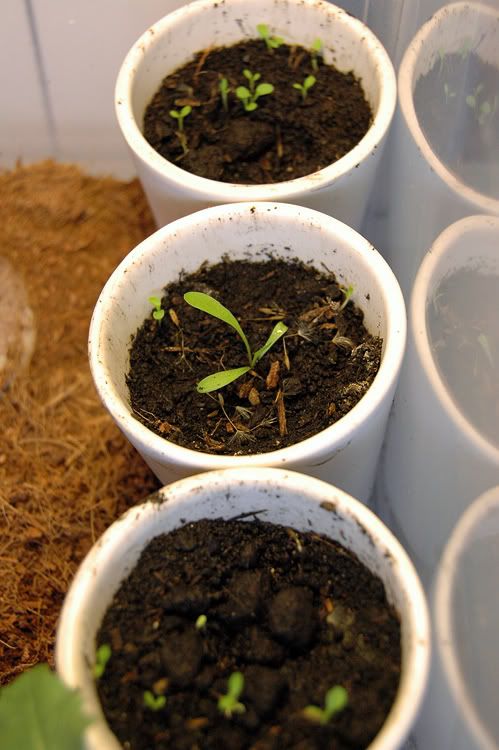 I'm still monitoring things cause this change is only 2 days old. Feddback is welcome and appreciated.